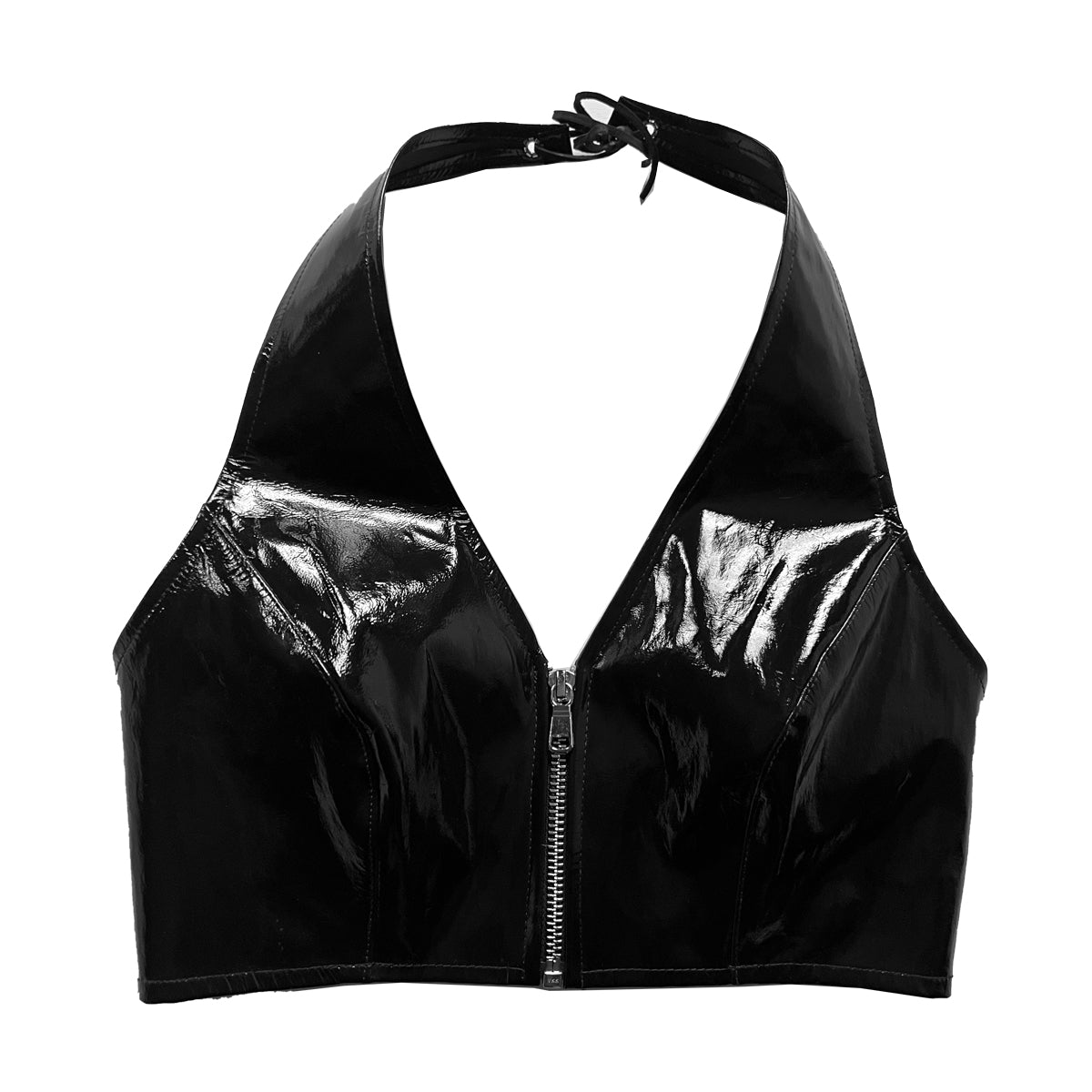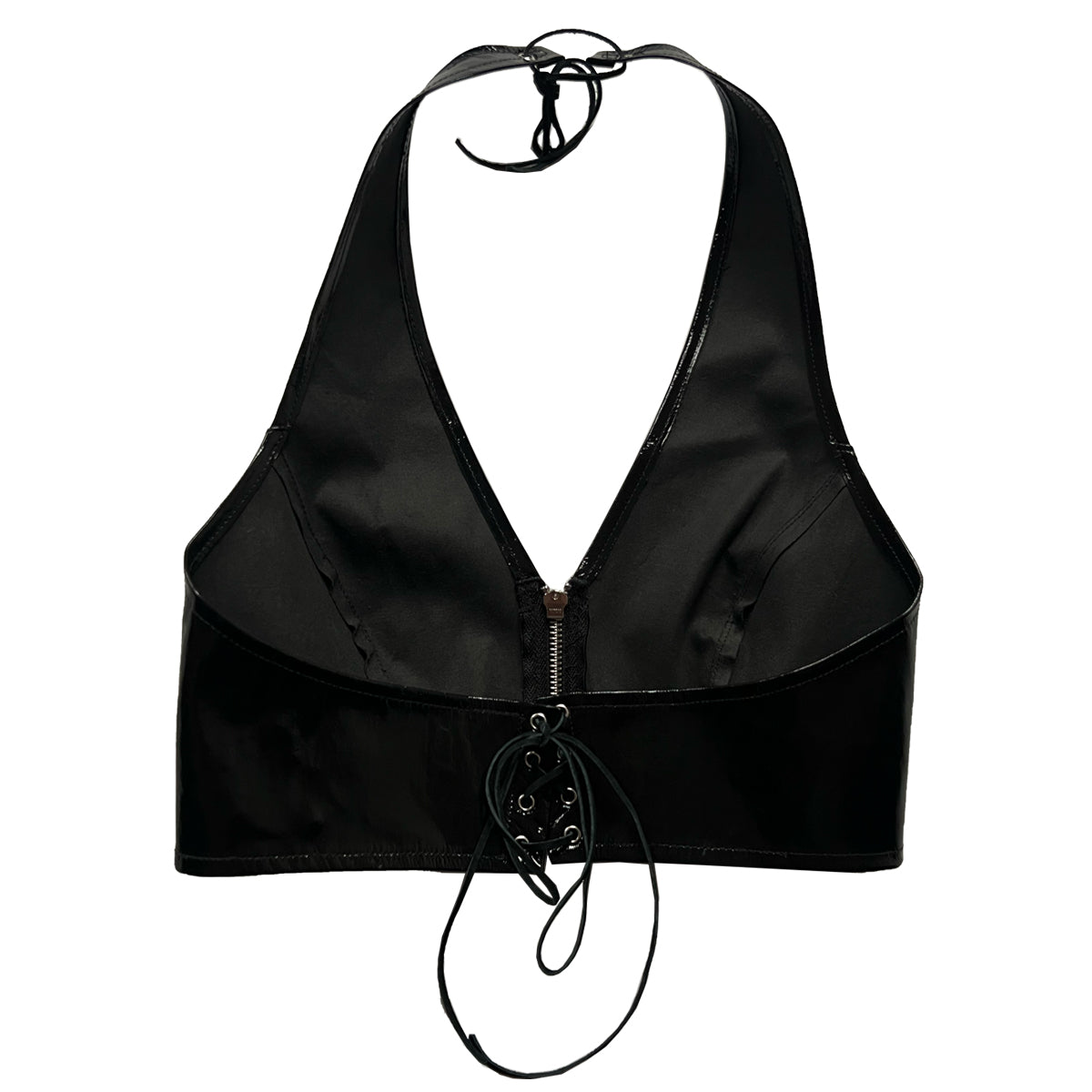 WOMENS
Patent Lambskin Halter Top
Patent Halter Top
-Premium Stretch Patent Lambskin
-Zip Front w/suede lace ties on back and back of neck
-Shiny Nickel hardware
-Made in New York City

***Custom Orders Available!!! Try out THE CUSTOMIZER
Please call us at (212) 228-2020 or email info@thecast.com with inquiries.
Choose your own leather, lining, hardware, + measurements, etc. 3-4 weeks production time.