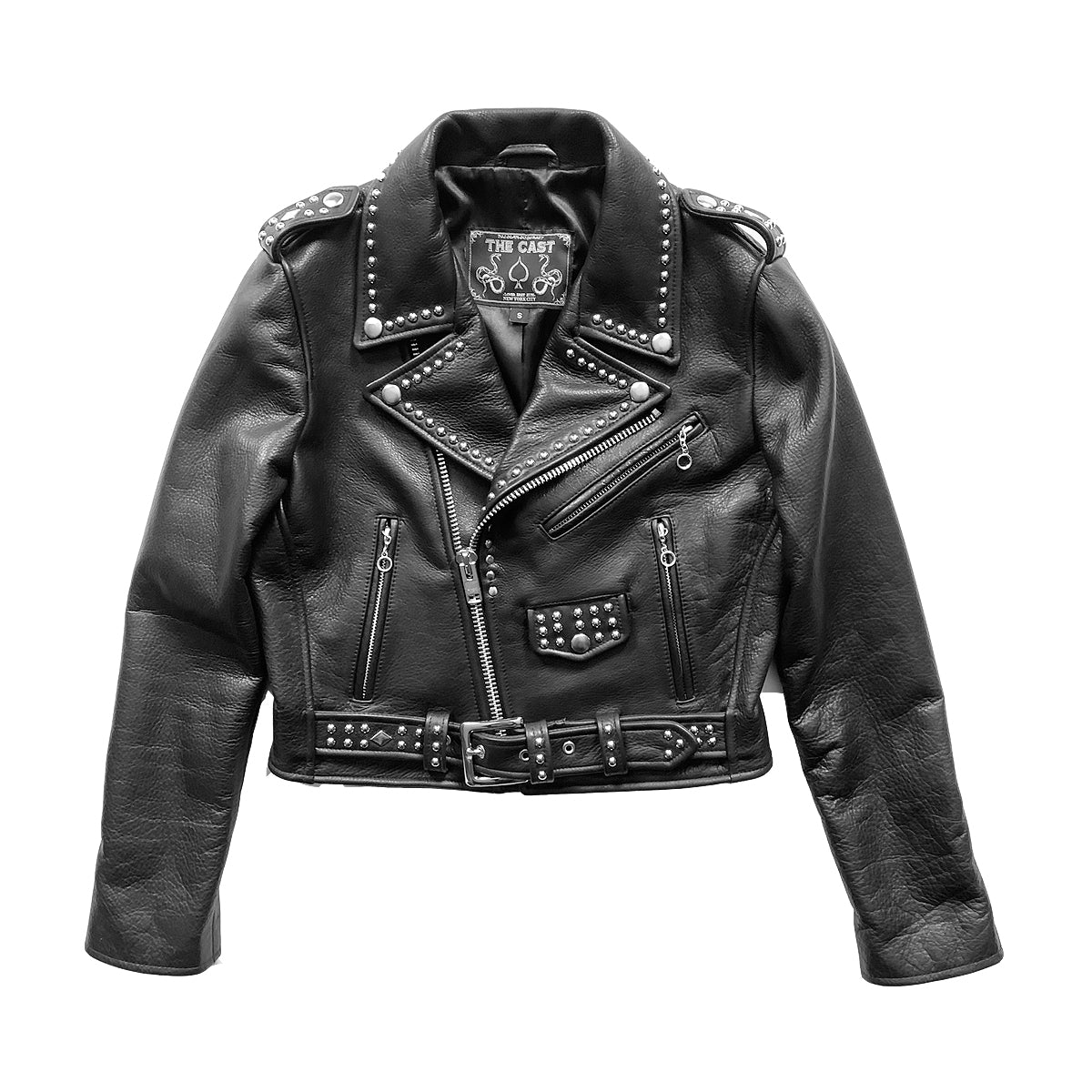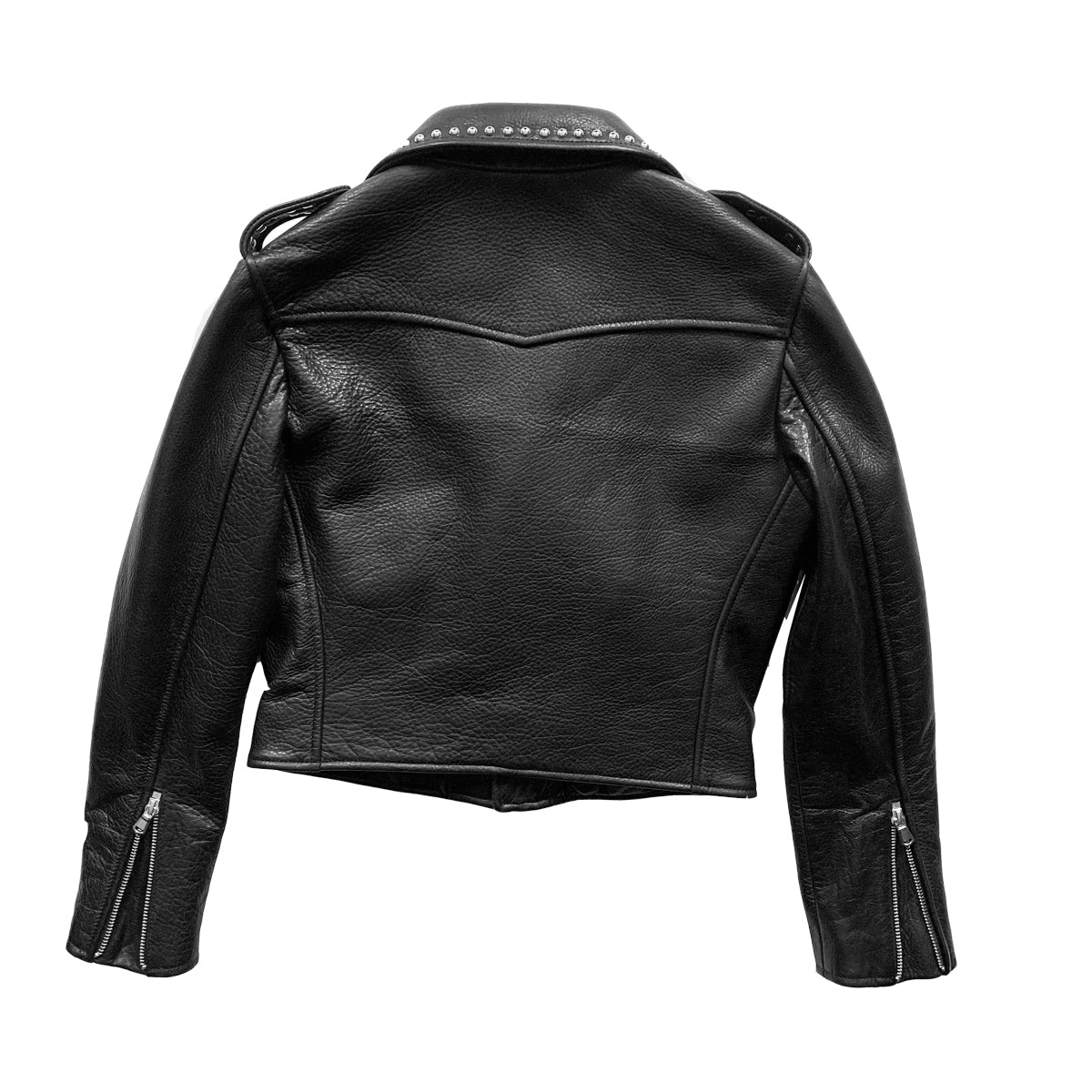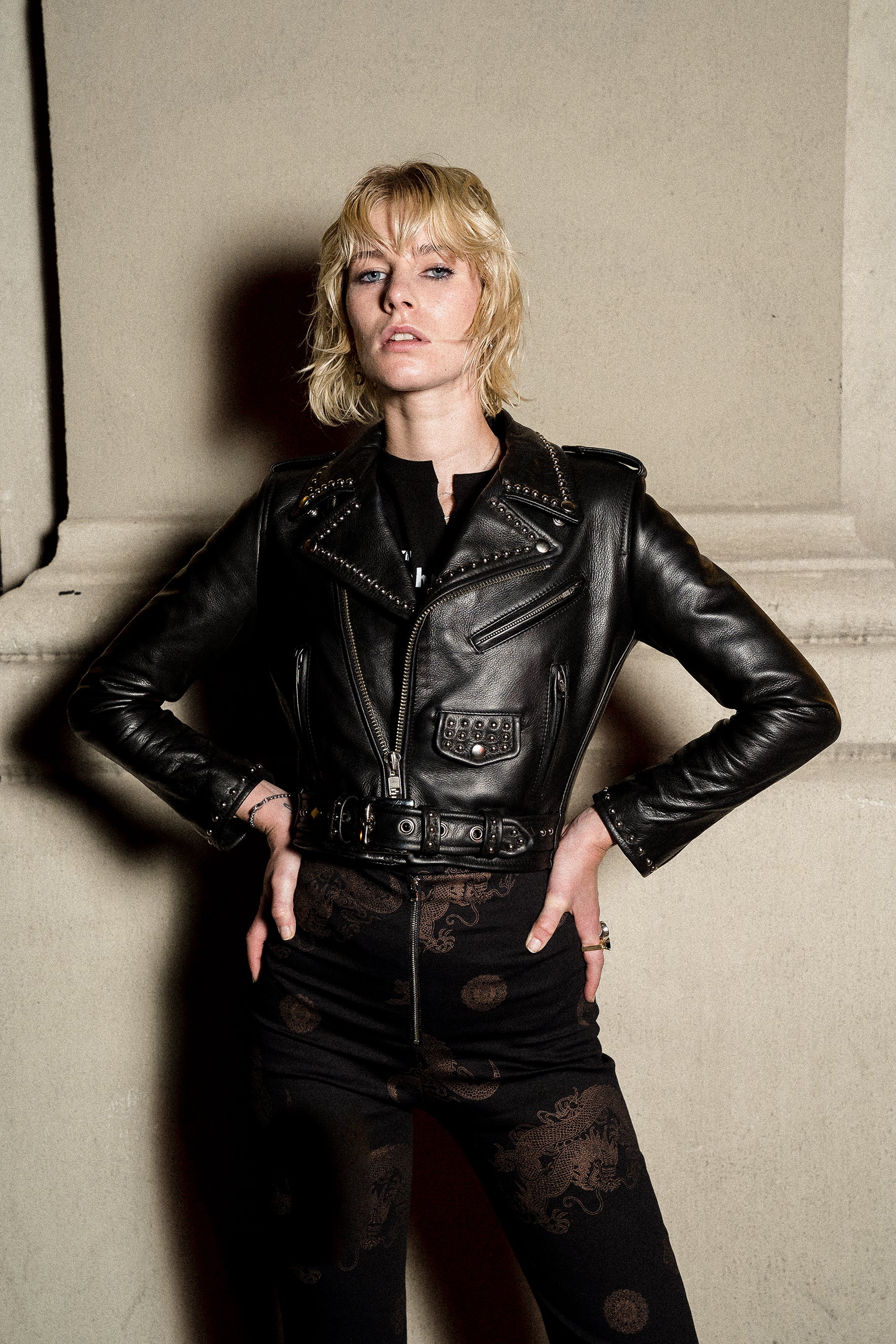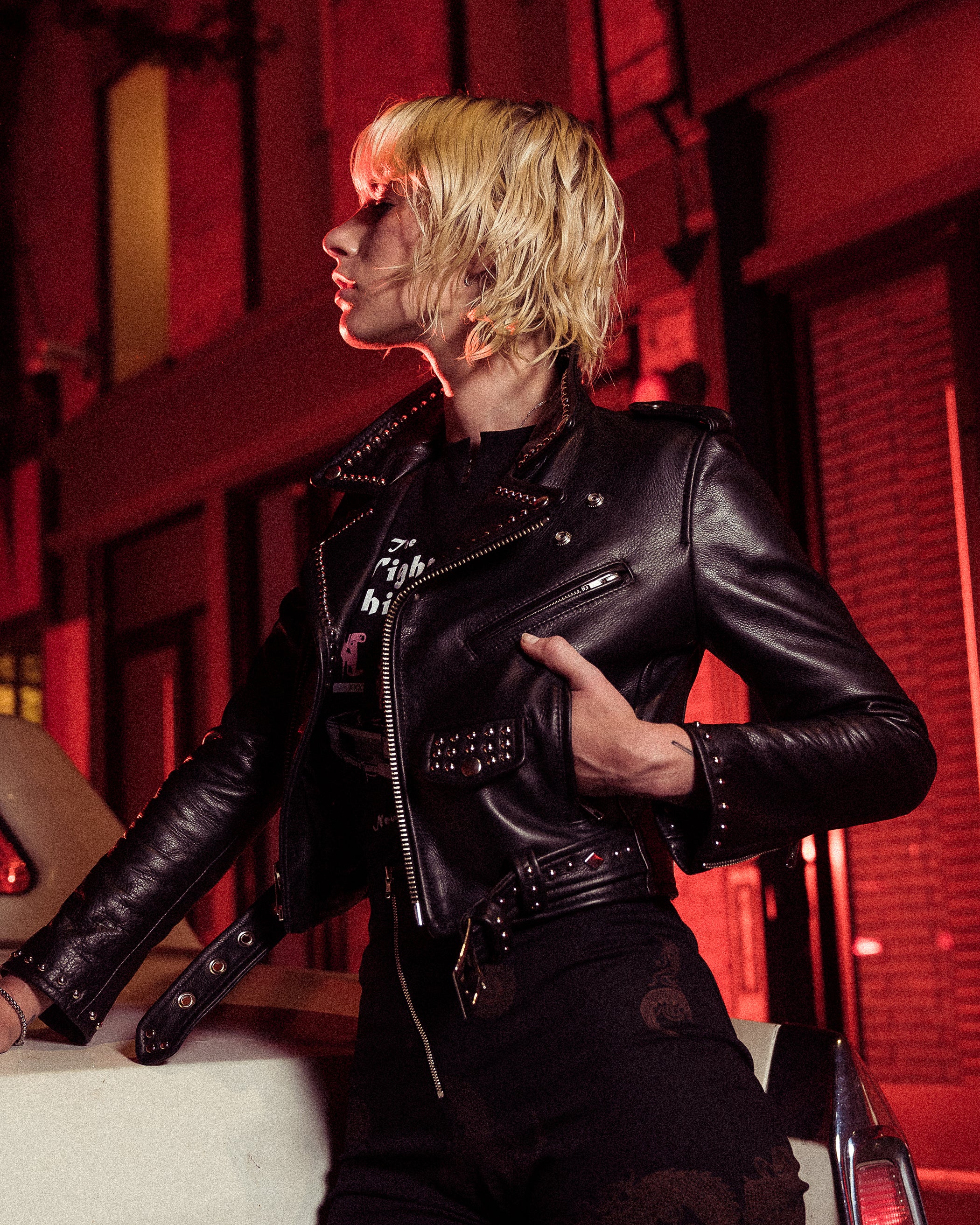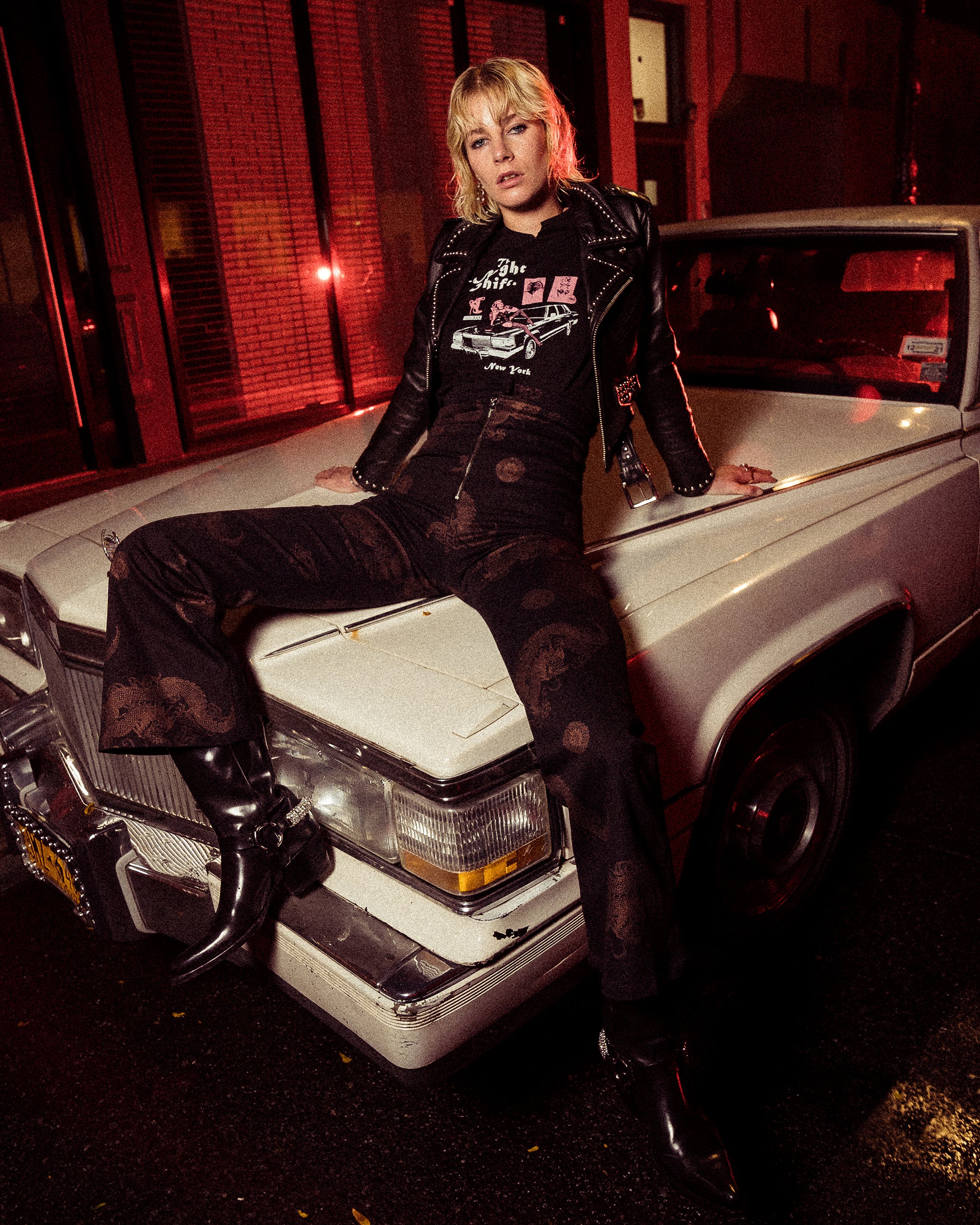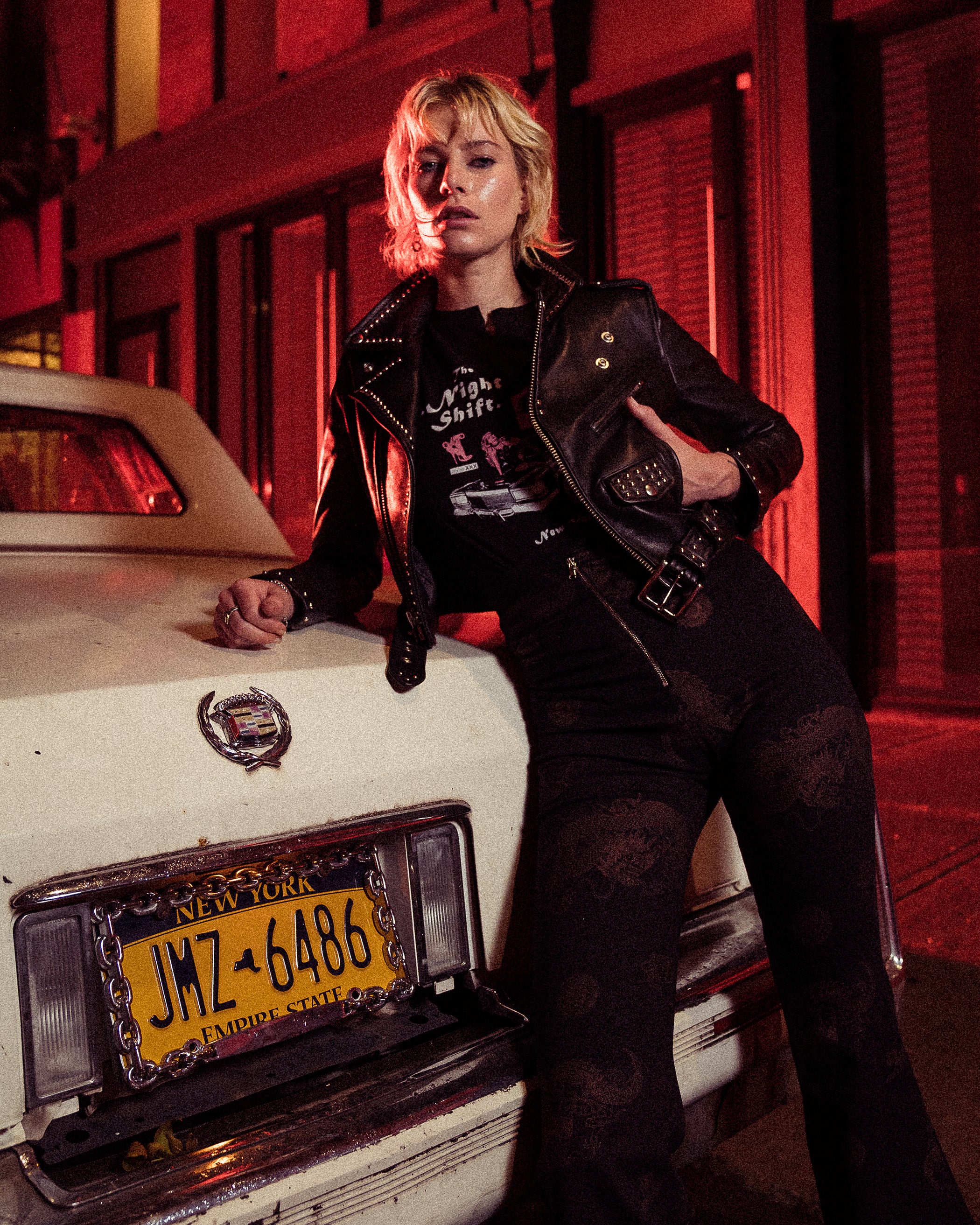 CROPPED STUDDED BOWERY JACKET
-Cropped *Studded Bowery Leather Motorcycle Jacket
-*3" inches shorter in length than our regular cut Women's Bowery Jacket, great to wear with high waisted pants
-*Studded
-Premium Naked Cowhide
-Black Satin Lining
-Belted
-Chain pull pocket zippers
-2 Interior Pockets
-Shiny Nickel hardware
-Slim-Fitting
-Heirloom Quality
-Made in New York City

***Custom Orders Available!!! Try out THE CUSTOMIZER
Please call us at (212) 228-2020 or email info@thecast.com with inquiries.
Choose your own leather, lining, hardware, + measurements, etc. 3-4 weeks production time.