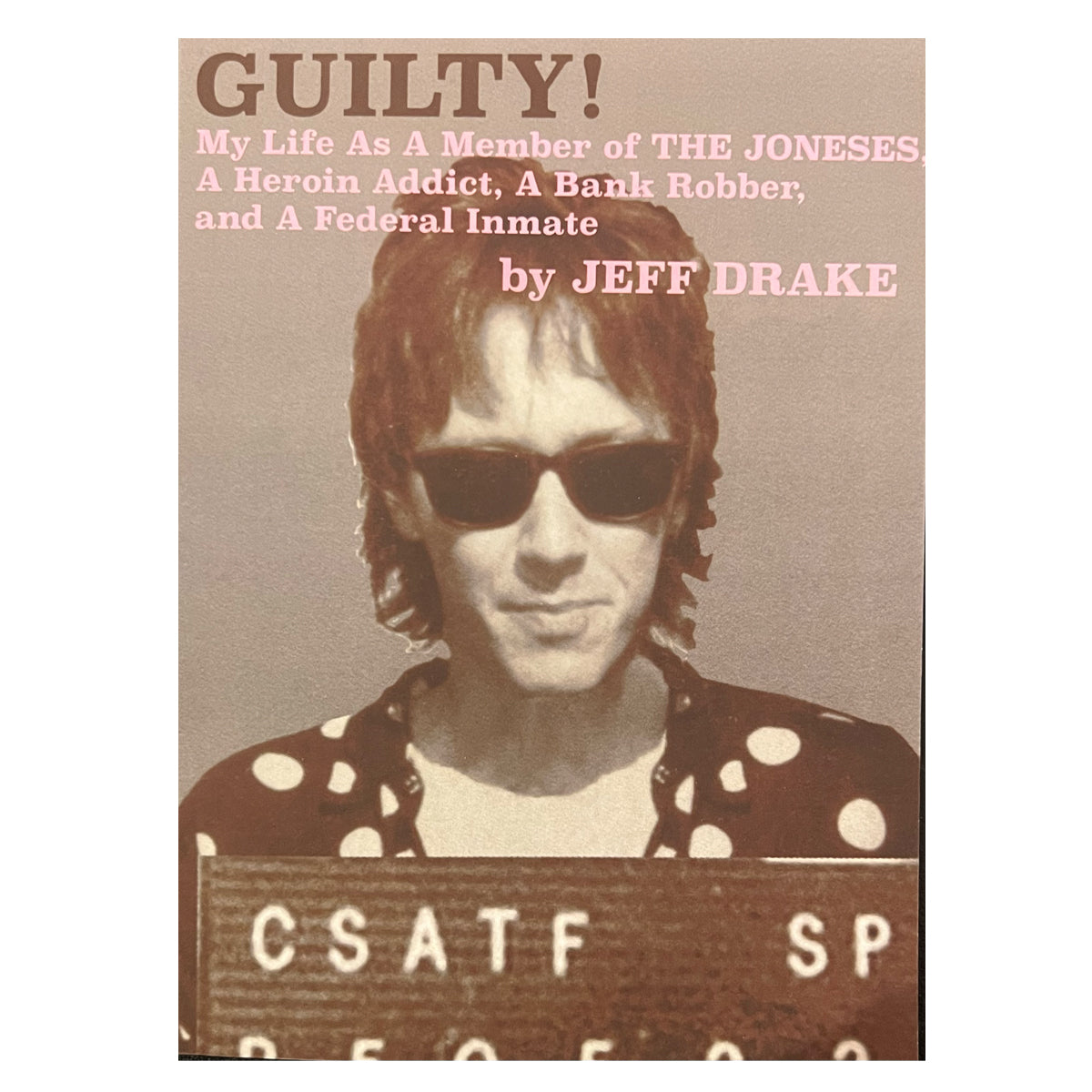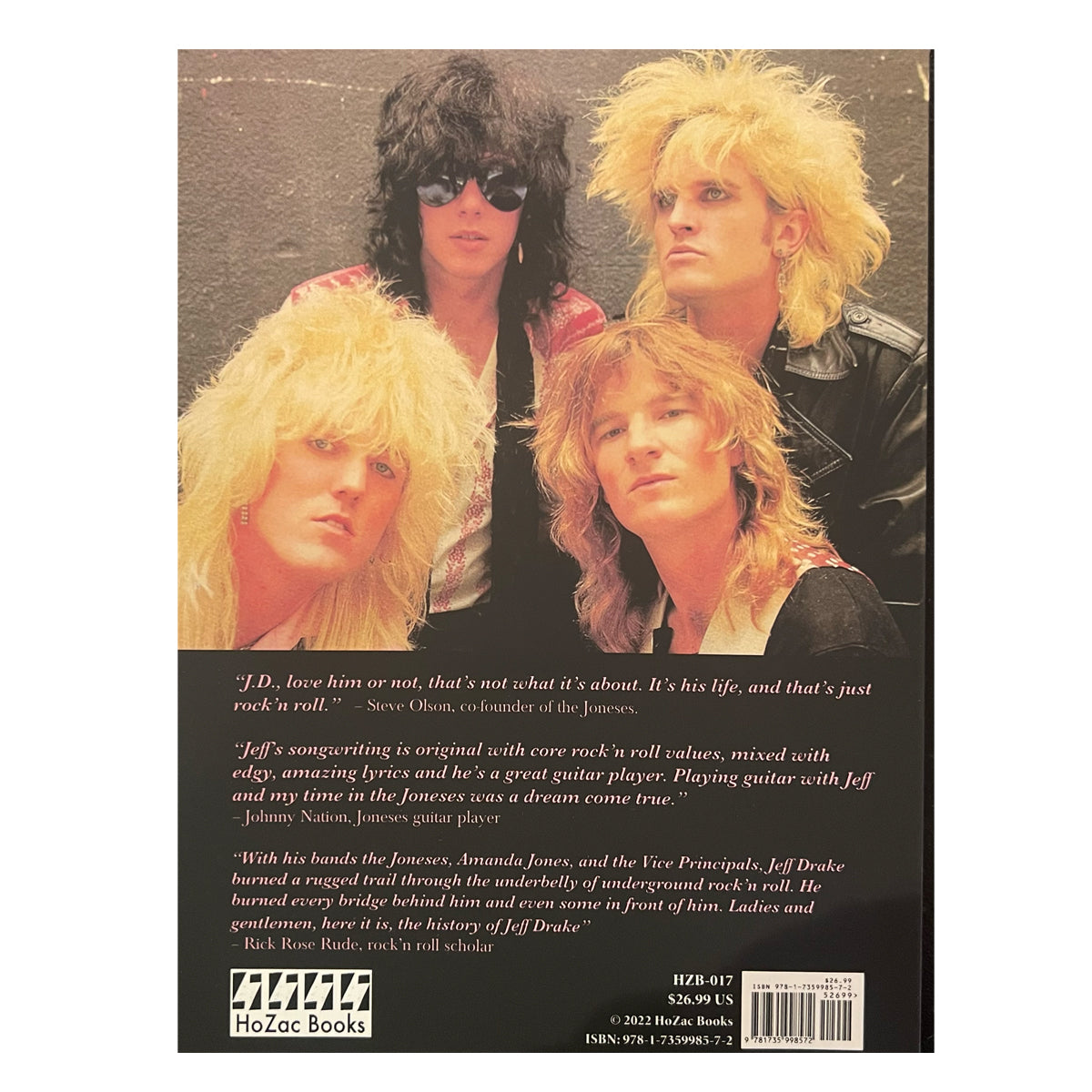 Jeff Drake
Guilty! My Life in The Joneses, A Heroin Addict, A Bank Robber, & A Federal Inmate
Guilty! My Life in The Joneses, A Heroin Addict, A Bank Robber, & A Federal Inmate By Jeff Drake

Jeff Drake has led an extraordinary life… and believe me, that's a vast understatement. I say this with confidence, because we've known each other for four decades. His band the Joneses, co-founded with skateboard champion Steve Olson, was the shining light of the 1980's Southern California underground rock scene, ages before the term "alternative music" was bandied about by MTV and rock critics. The Joneses were the damn bomb. A louche, sloppy, outlaw amalgam of punk, pop and Don't Give A Fuck attitude, they played thrashy, trashy rock'n roll that owed as much to The New York Dolls as it did to the Rolling Stones. Jeff's songwriting was pure, catchy pop, even though the lyrics were riddled with sex and drug references. It was as though he mixed up a potion from the blood and brain cells of Little Richard and The Ramones, came up with a perfect formula, ingested it, and made his own unique creation.
The Joneses' live shows were off the hook, as were their off-stage antics. Though neither of us can remember the exact moment we met, we became fast friends in 1983. We hung out constantly back then and he was a regular at my infamous punk rock crash pad, Disgraceland. Hollywood in the 1980's was an ungentrified wasteland; the streets were ruled by delinquent twenty-somethings, most of whom were in bands. My own band The Screaming Sirens played numerous times with the Joneses. During the time, the Joneses were being courted by a number of major labels, though the record execs were absolutely clueless and cautious back then. If one of them would've taken a gamble, Jeff would've become a huge star. Instead, living out his own song "Criminals," he robbed a bank to feed his heroin habit. On a personal note: in the course of my life I've somehow known seven bank robbers, but hands down, Jeff is my favorite.
There's so much more to his story though, as you'll see in the following pages. It's a confessional told in a direct, honest, engaging way, in his own words with a touch of dark humor; it's exactly the way he speaks in real life. You, dear reader, will be extremely happy that Jeff didn't join the 27 Club, the coterie of rock stars who passed away at that young age. Luckily, he's still with us to tell his own personal story of sin and redemption. After all, what could possibly be more subversively rock'n roll than living to tell all the salacious details?
-Pleasant Gehman,
March, 2022
Hozac Books
HZB-017
268 pages, paperback
1st EDITION of 500 copies
ISBN: 978-1-7359985-7-2