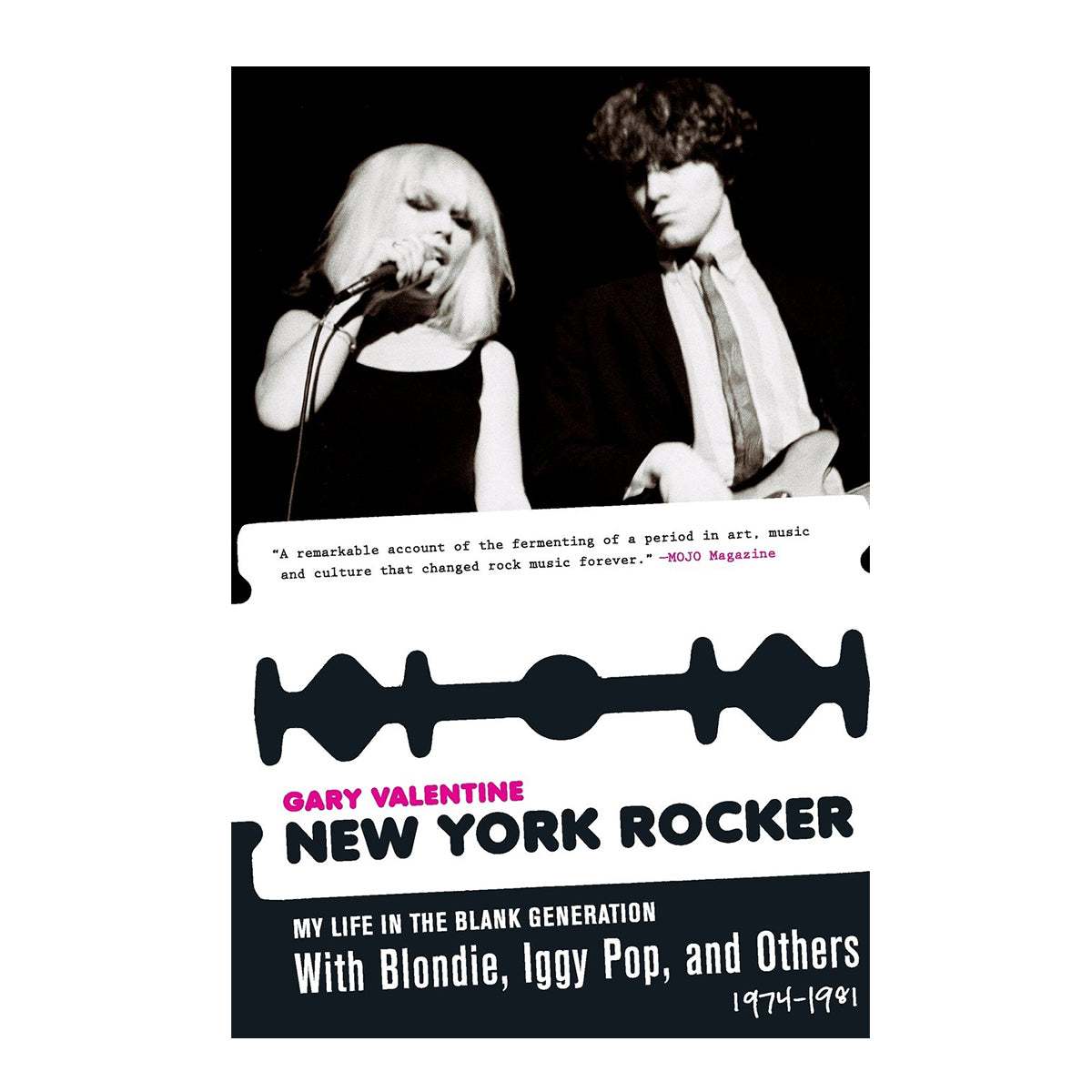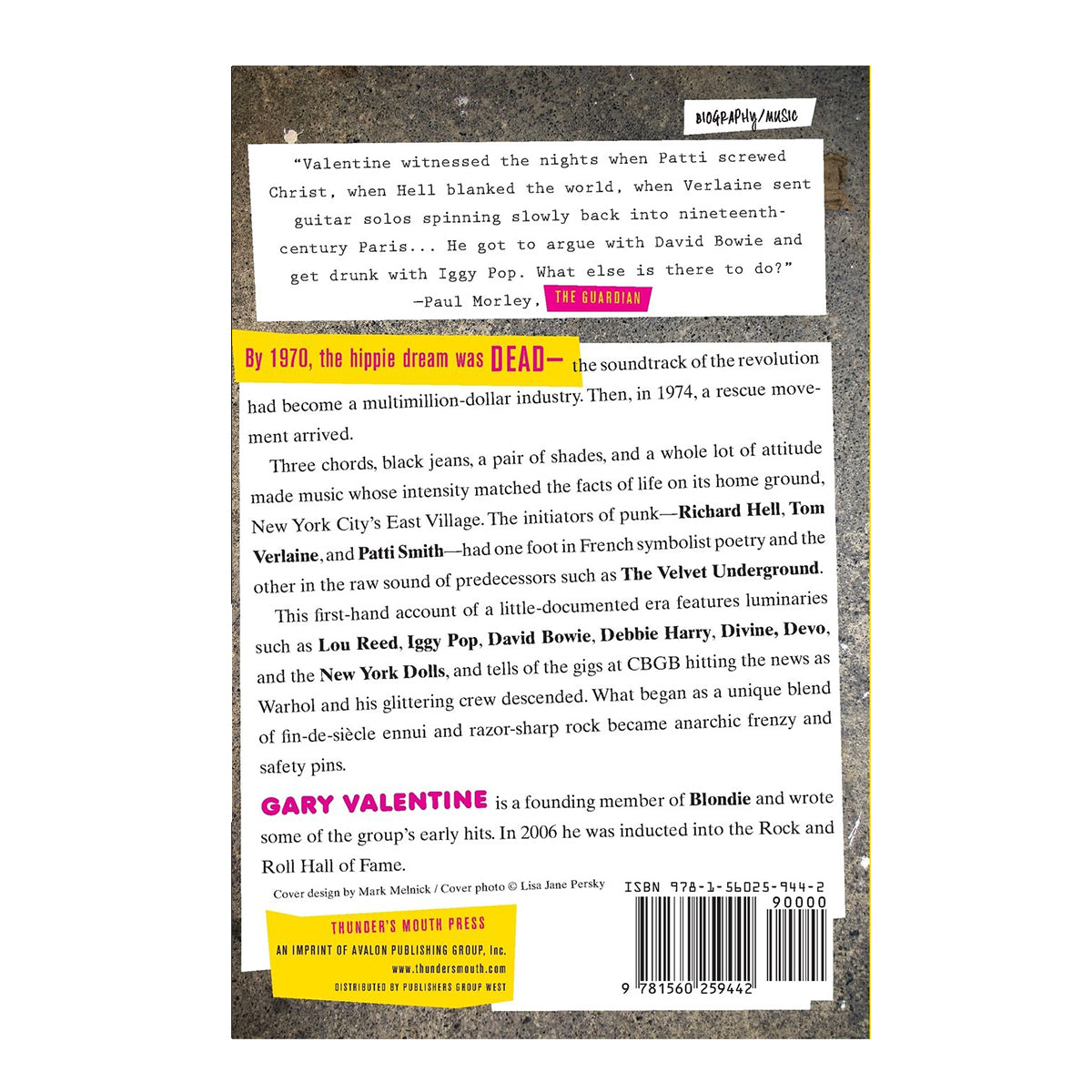 Gary Valentine
New York Rocker: My Life in the Blank Generation with Blondie, Iggy Pop, and Others, 1974-1981
By 1970, the hippie dream of the 60s was dead -- the soundtrack of the revolution had become a multimillion-dollar industry. Glitter tried to save music's soul, but was too commercial to be cutting edge for long. Then, in 1974, a rescue movement arrived. Three chords, black jeans, a pair of shades, and a whole lot of attitude made music that matched the facts of life on its home ground, mid-70's New York City's East Village. The initiators of punk, Richard Hell, Tom Verlaine, and Patti Smith had one foot in nineteenth-century French symbolist poetry and the other in the raw sound of their predecessors such as the Velvet Underground. This first-hand account of a little-documented era features luminaries such as Lou Reed, Iggy Pop, David Bowie, Debbie Harry, Divine, Devo, and the New York Dolls, and tells of the gigs at CBGB hitting the news as Warhol and his glittering crew descended. What began as a unique blend of fin-de-sièe ennui and razor-sharp rock became anarchic frenzy and safety pins, overrun by gutter decadence and stupid-chic. With Malcolm McLaren hijacking the scene's momentum, the Blank Generation plunged into excess and eventual ruin, its survivors making the leap into mainstream.
About the Author:
Gary Lachman, as Gary Valentine
, was a founding member of Blondie, the revolutionary band inducted into Rock 'n Roll Hall of Fame in 2006, and he wrote the group's early hits. His books include
A Dark Muse: A History of the Occult, Turn Off Your Mind: The Mystic Sixties and the Dark Side of the Age of Acquarius
, and
A Secret History of Consciousness
. He lives in London.
Product Details:
Paperback: 304 pages
language: English