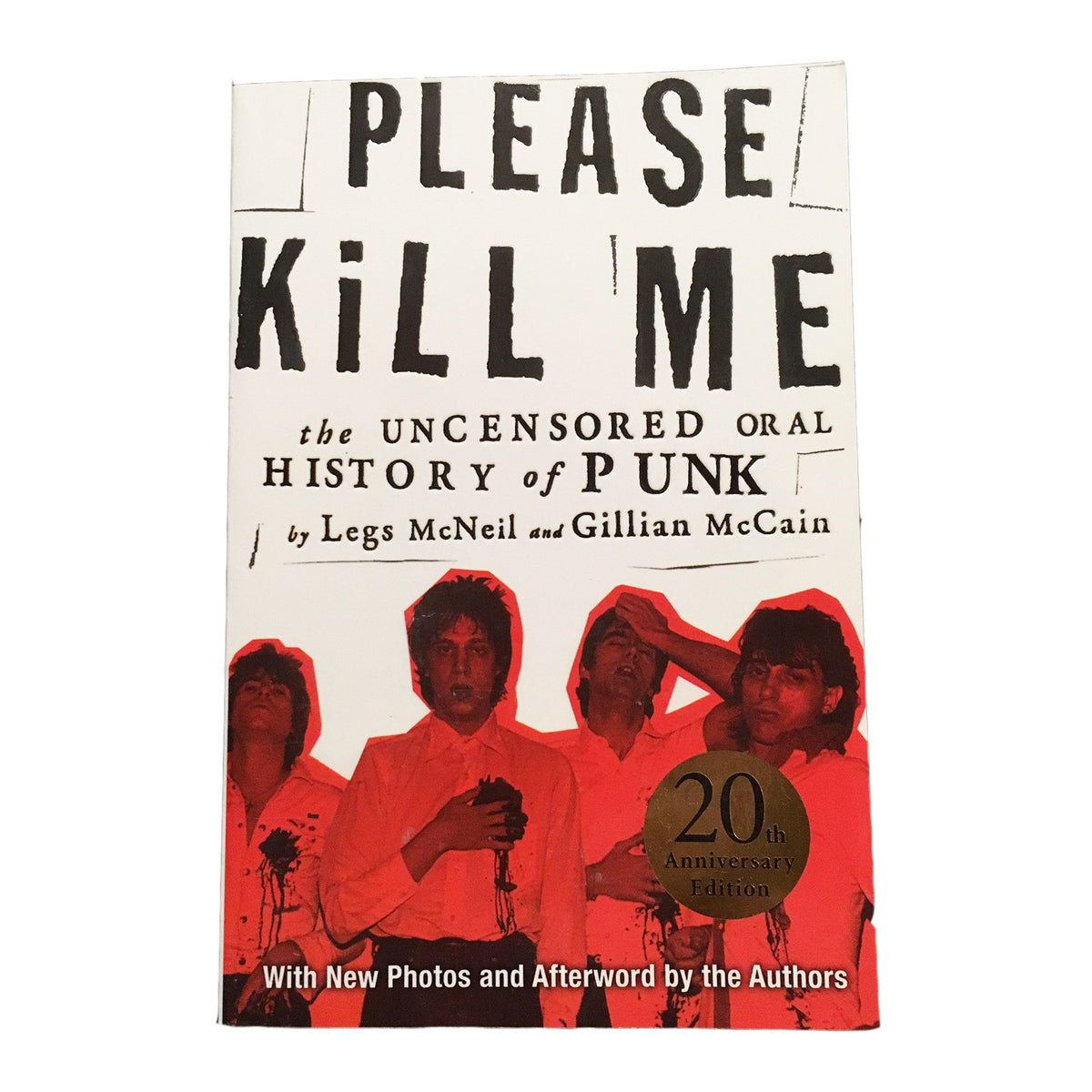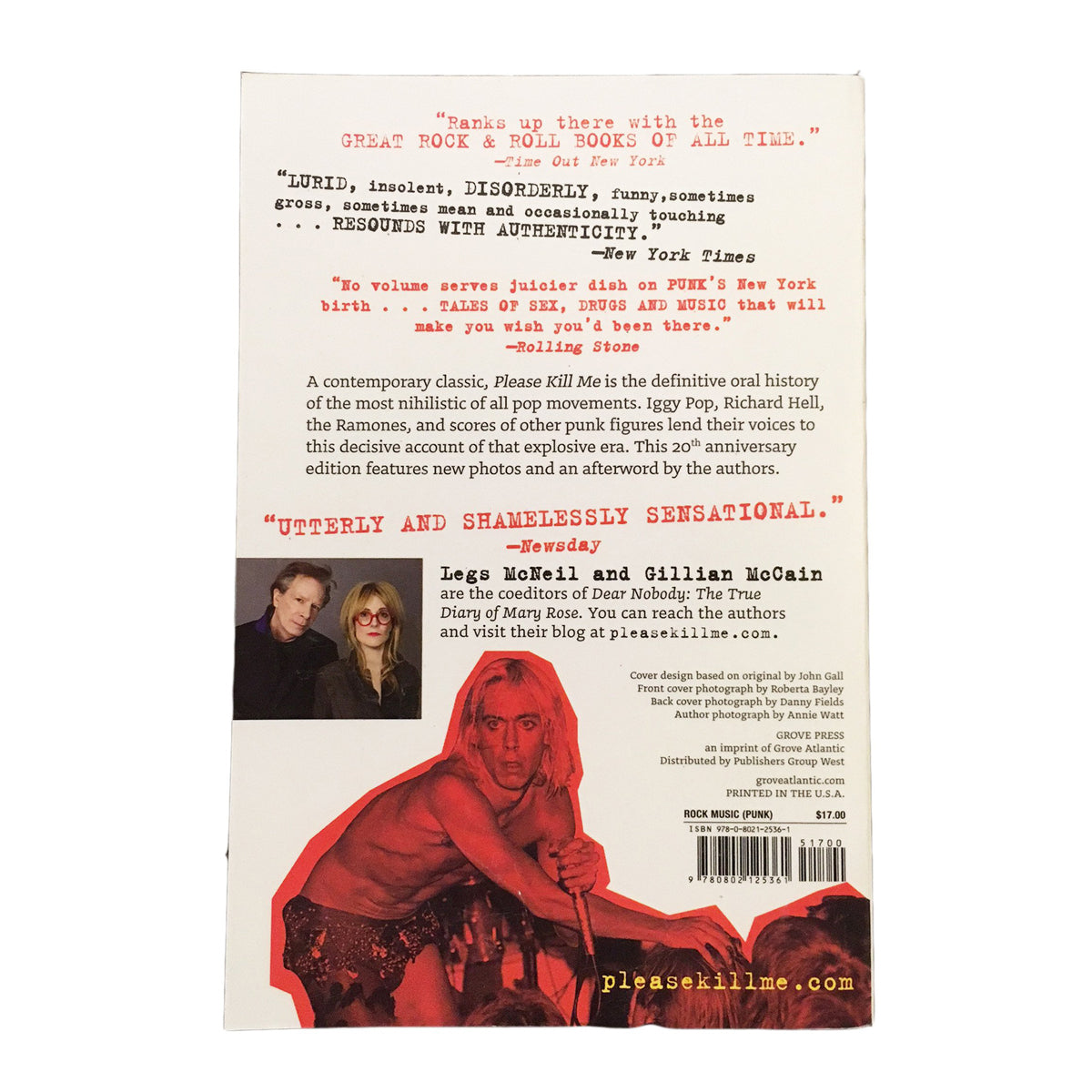 Legs McNeil & Gillian McCain
PLEASE KILL ME: The Uncensored Oral History of Punk
PLEASE KILL ME: The Uncensored Oral History of Punk

By Legs McNeil & Gillian McCain

*20th Anniversary Editon

THIS IS THE PUNK ROCK BIBLE.

Punk rock, known to most people through the notoriety of England's Sex Pistols, began in America in the '60s with bands like the Velvet Underground and Iggy and the Stooges. McNeil and McCain chronicle punk rock history through hundreds of interviews with the people who really lived it, the streetwise ex-hippies disgusted with corporate/stadium rock and disco who reinvented rock and roll by making the old new again. The authors have interviewed members of short-lived, forgotten bands like the Dictators, Television, Richard Hell and the Voidoids, and Johnny Thunder's Heartbreakers, as well as the bands that made it big: the Ramones, Blondie, and the Patti Smith Group. There are some great stories, too, about the origins of glitter and the ripped T-shirt, Iggy Pop's proclivity for taking off his clothes, bar fights, groupie sex, inflated egos, drugs, drugs, and more drugs, and the deaths. For the uninitiated, the authors provide brief bios of the 220-member cast of characters. David Siegfried --This text refers to an out of print or unavailable edition of this title.


Paperback: 488 pages
Publisher: Grove Press; Anniversary ed. edition (August 9, 2016)
Language: English
Product Dimensions: 1.2 x 5.5 x 8.2 inches