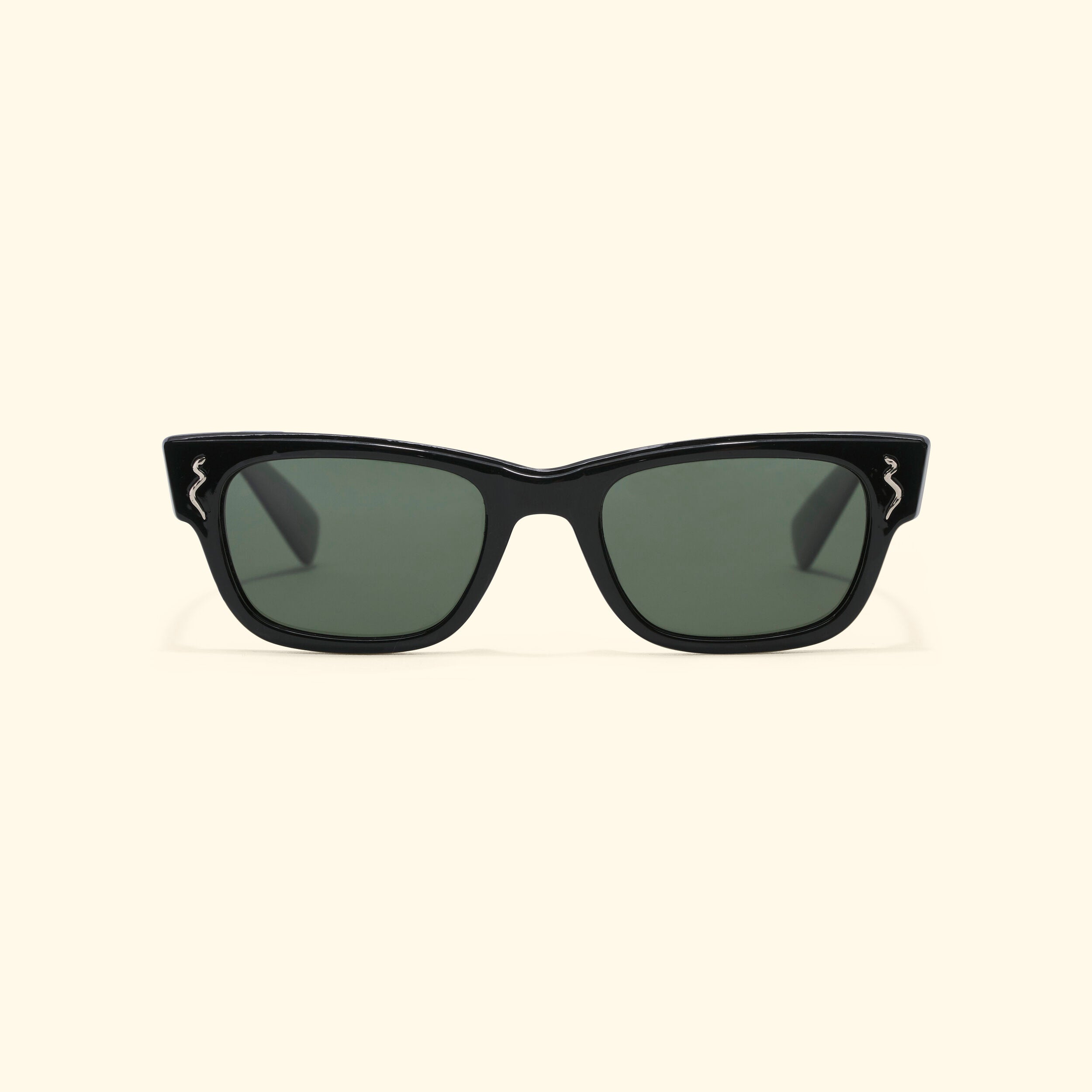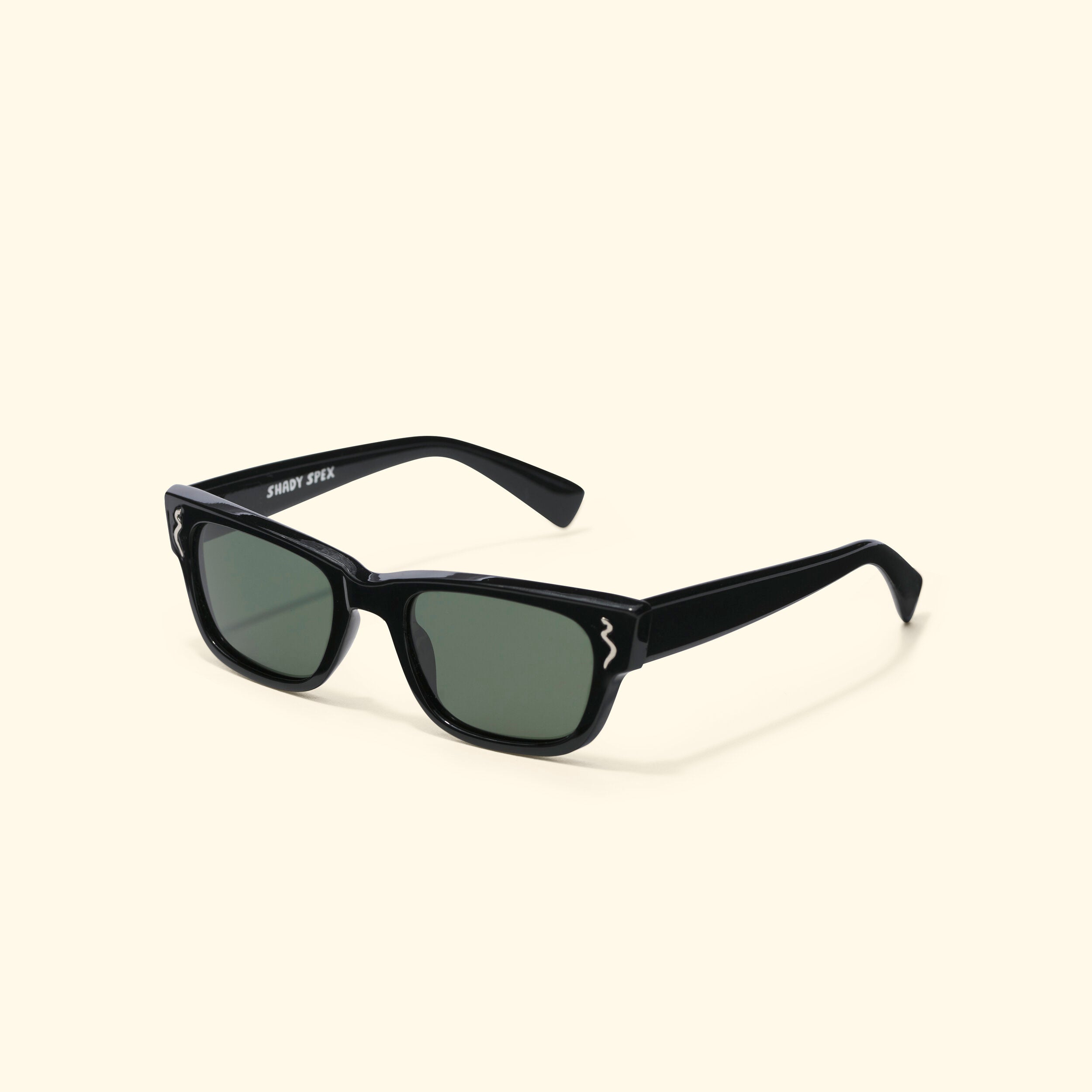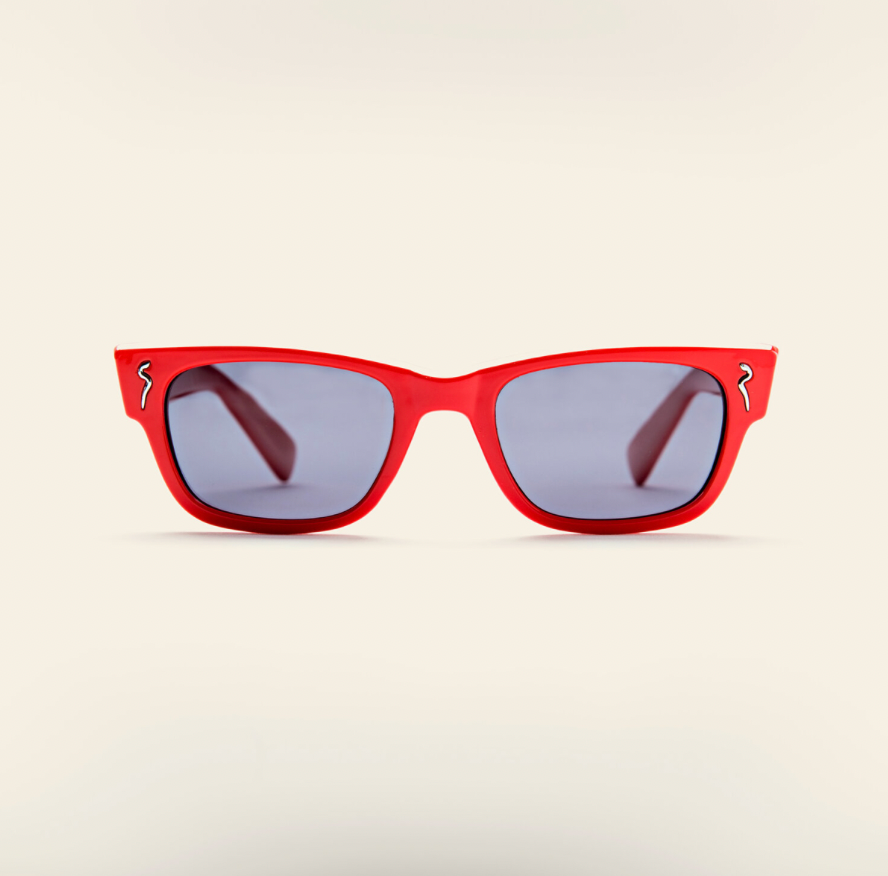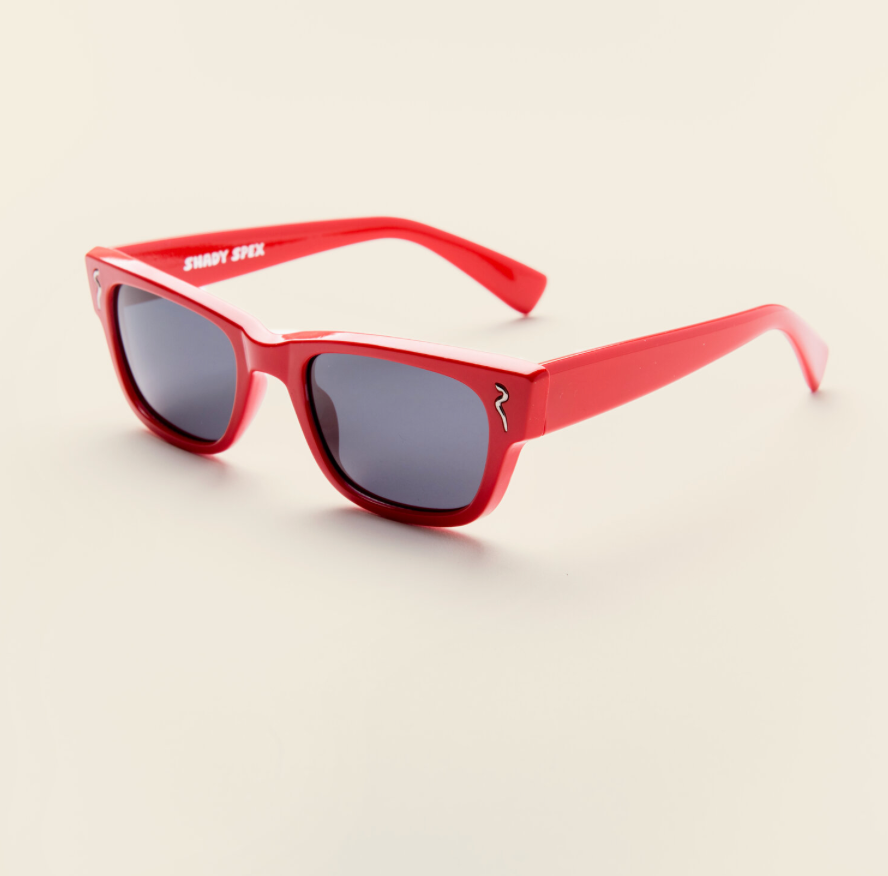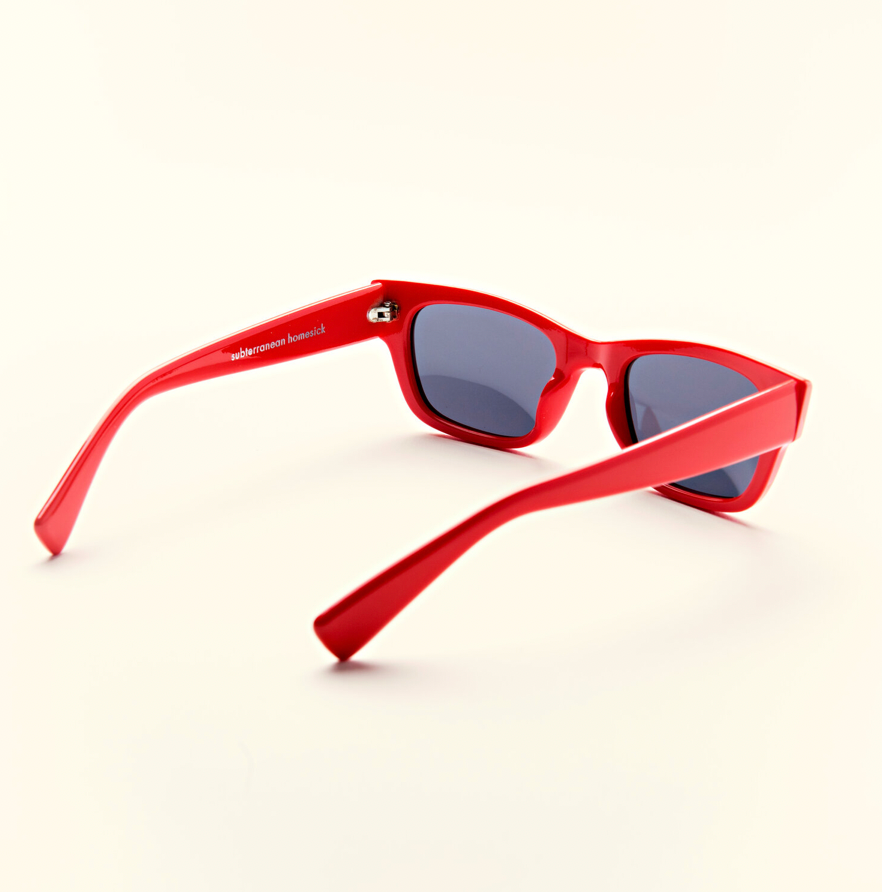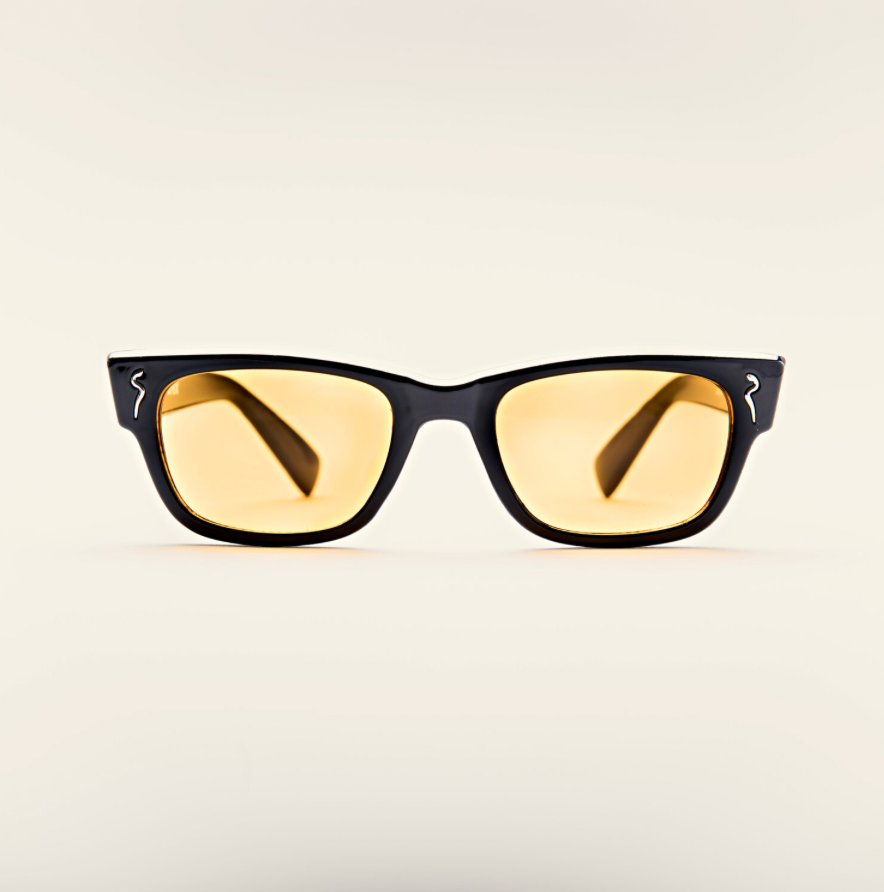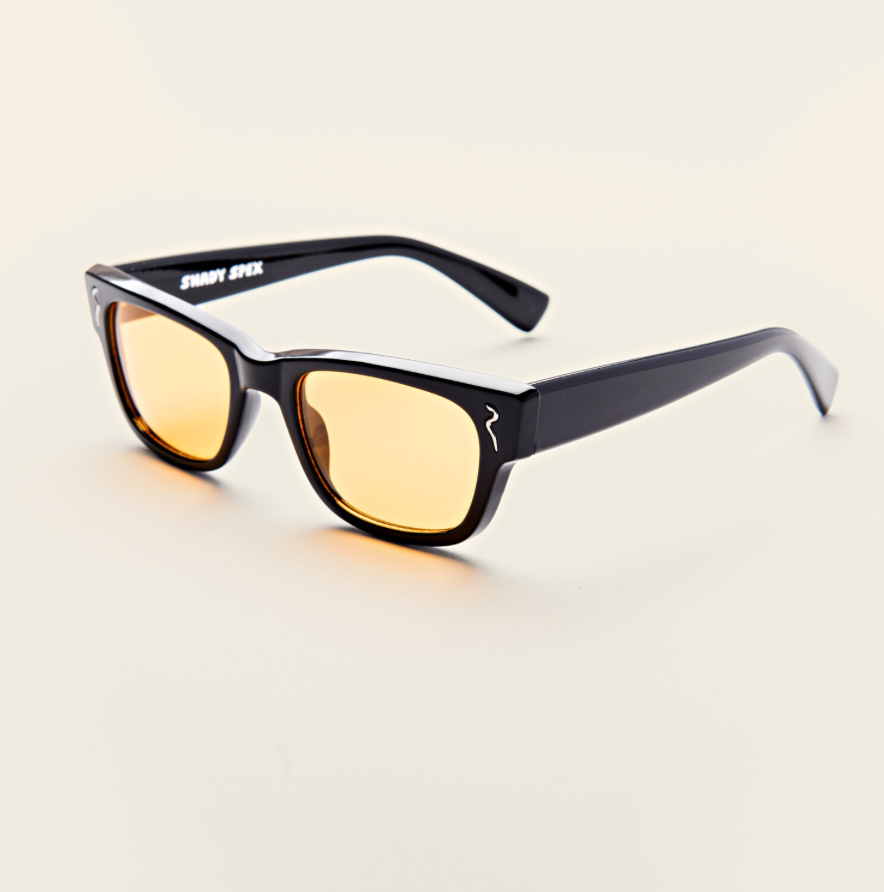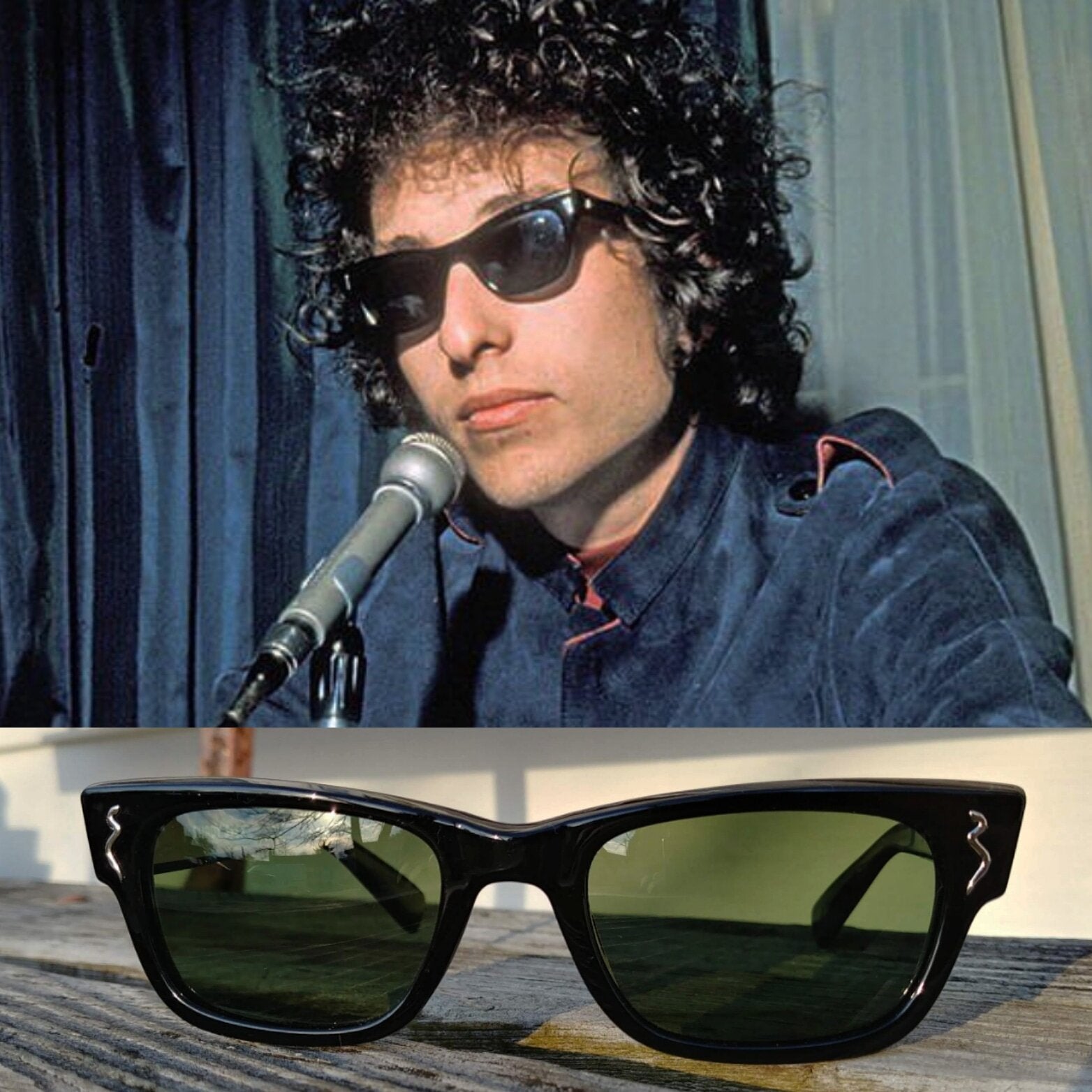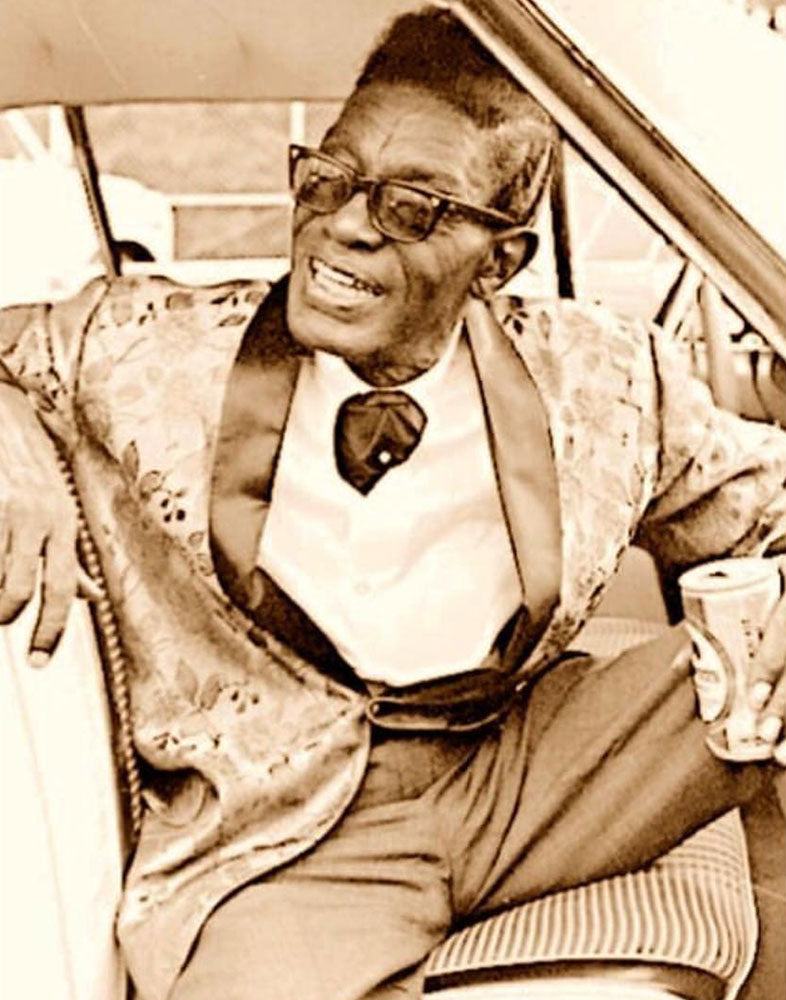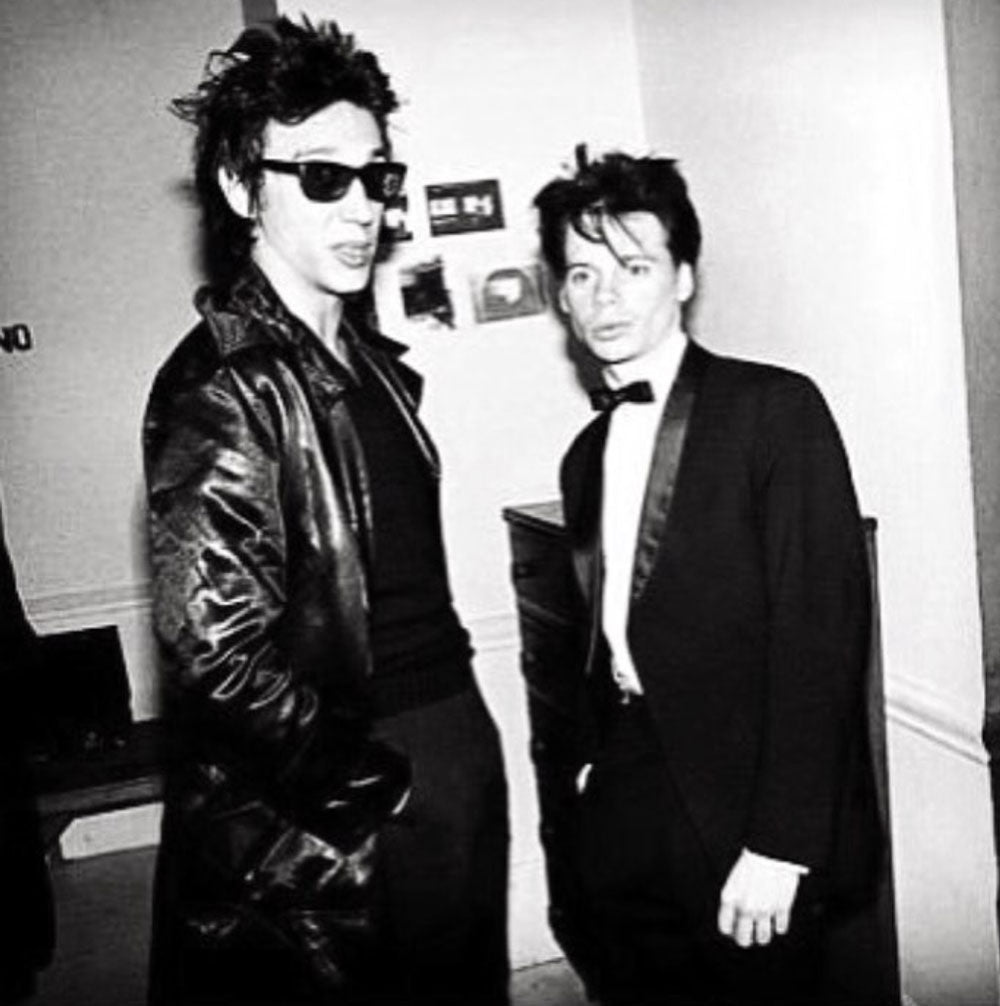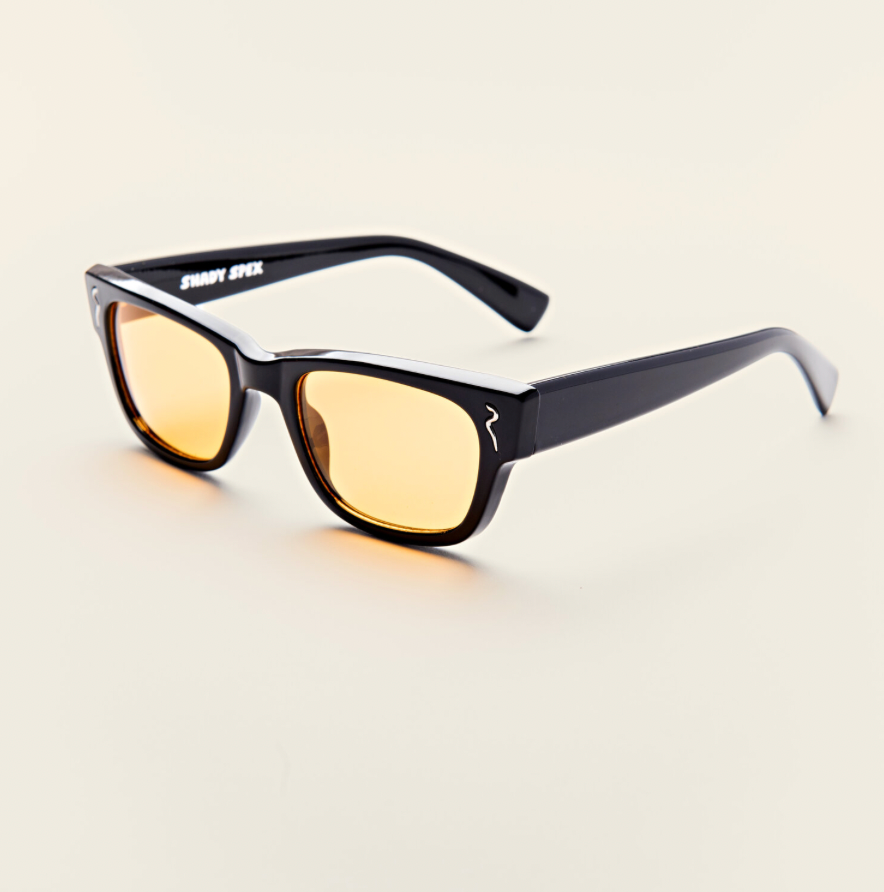 SHADY SPEX
THEE SUBTERRANEAN HOMESICK (3 COLORS)
THEE SUBTERRANEAN HOMESICK

Our latest model is inspired by the different classic frames worn by Bob Dylan in the '60s (and '80s). Please note they are an originial design though, not a reproduction. This style was also worn by other notable artists such as John Lennon, Keith Richards, Lightnin' Hopkins, Richard Hell, Phil Spector, Bo Diddley, and more.. POLARIZED Dark G-15 lenses to keep your peepers protected and you lookin' cool! Also available in non-polarized mustard and auburn colors, both in a lighter 60% tint great for dusk time, mood augmenter, or indoor wear. All frames come in a lightweight yet sturdy shiny black plastic and feature our signature Shady Spex snake rivets. Made with recycled materials and they are recyclable!

About Shady Spex:
Shady Spex for Shady People! Drummer Sweet Joey Valentine and DJ Jonathan Toubin's new line of rock'n'roll sunglasses at rock'n'roll prices! Now with three exciting one-of-a-kind limited editions! Thee New York Night Train, thee Sweet Joey Aviator, and thee Subterranean Homesick!