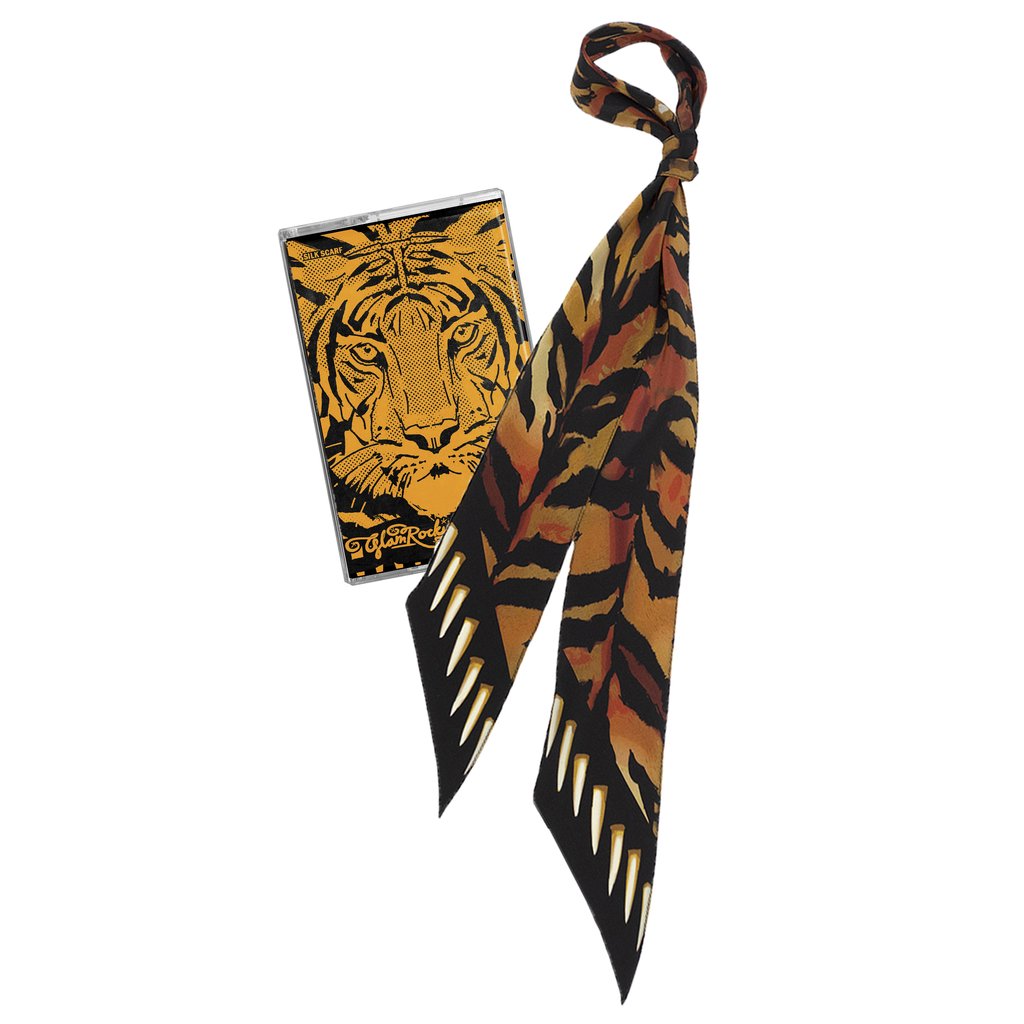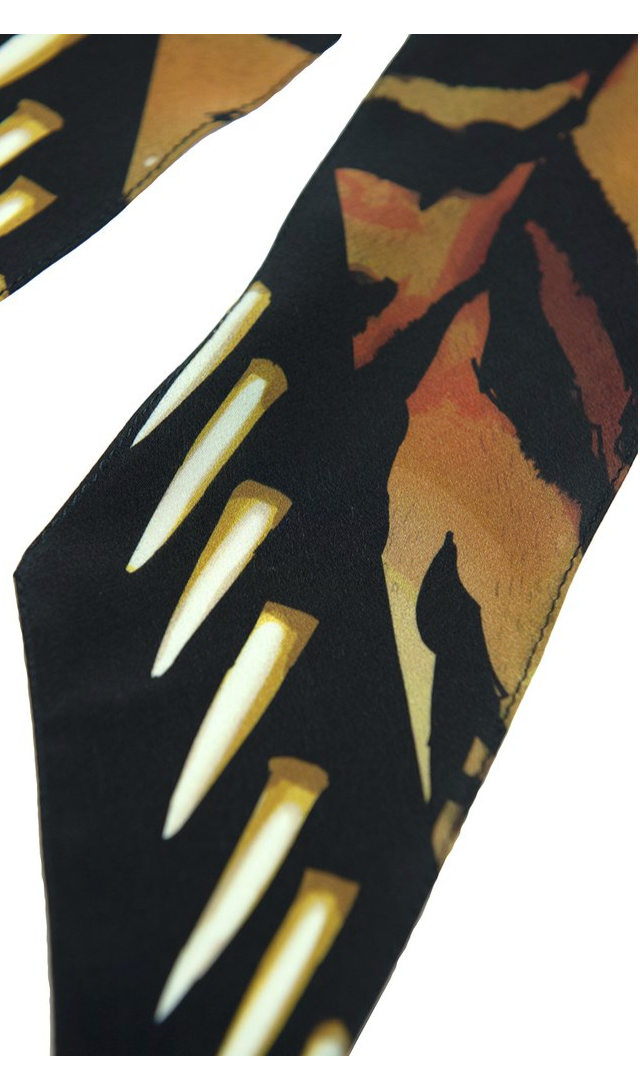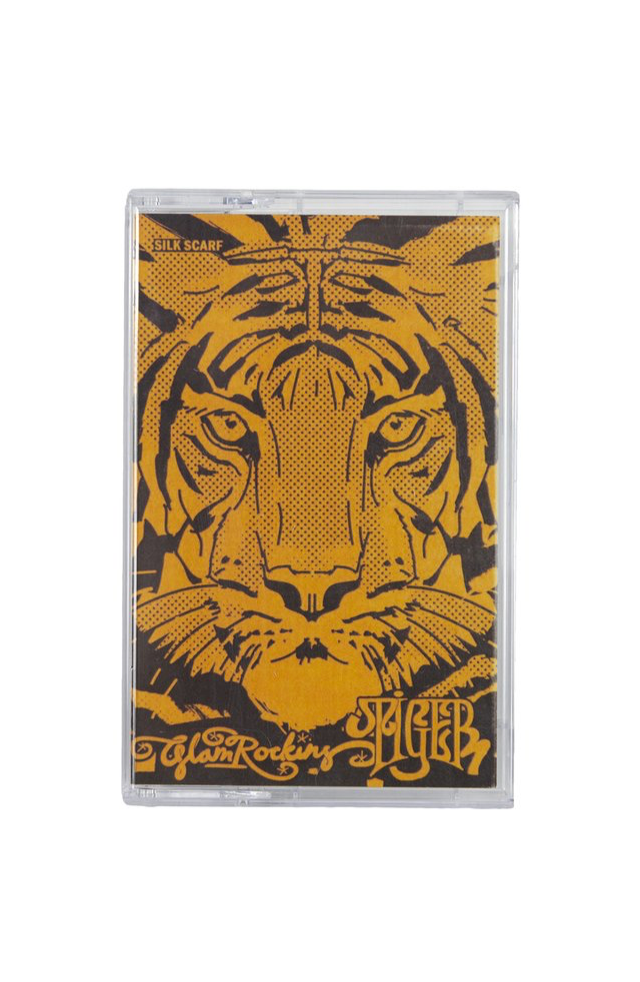 ROCKINS
Tiger Super Skinny Silk Scarf
Gold
Animal prints always feature heavily in the Rockins wardrobe.

Think Mud's lyrics 'Baby love your Tiger feet', meets Debbie Harry in her infamous monochrome Tiger mini dress and teeth necklace in photos by partner Chris Stein.
Rockins Tiger print is available in Gold and Silver and features a tiger teeth border.
Cut from 100% Crepe de Chine silk, it will only improve with wear thanks to our signature bias cut. Hand finished with a mitred point, our scarves fall in a fluid line against the body. Loop at the neck, knot in a pussy bow or sling at the hips.
Dry clean or hand wash if you must, but in our opinion they look better creased, loved and well worn in.
Made in England

100% Silk
Bias-cut Mitred Super-Skinny Scarf
55in x 3in / 140cm x 8cm
About Rockins
Morris & Rockins share their passion for vinyl record art and the whole collectors experience with their customers by presenting their accessories in record shop packaging. Super Skinnies in Cassette Cases, Neckerchiefs in 10" Sleeves, Bandanas in 7" Sleeves and Classic Skinnies & Fringed Skinnies in CD Boxes with Rockins Promo Tissue Paper. All dead stock that would otherwise have little more use.