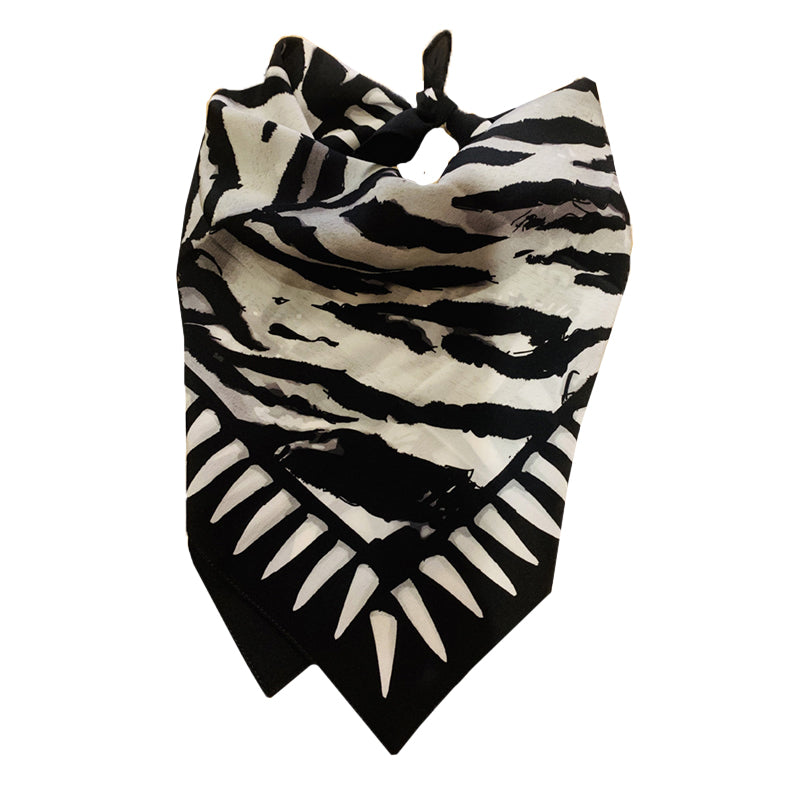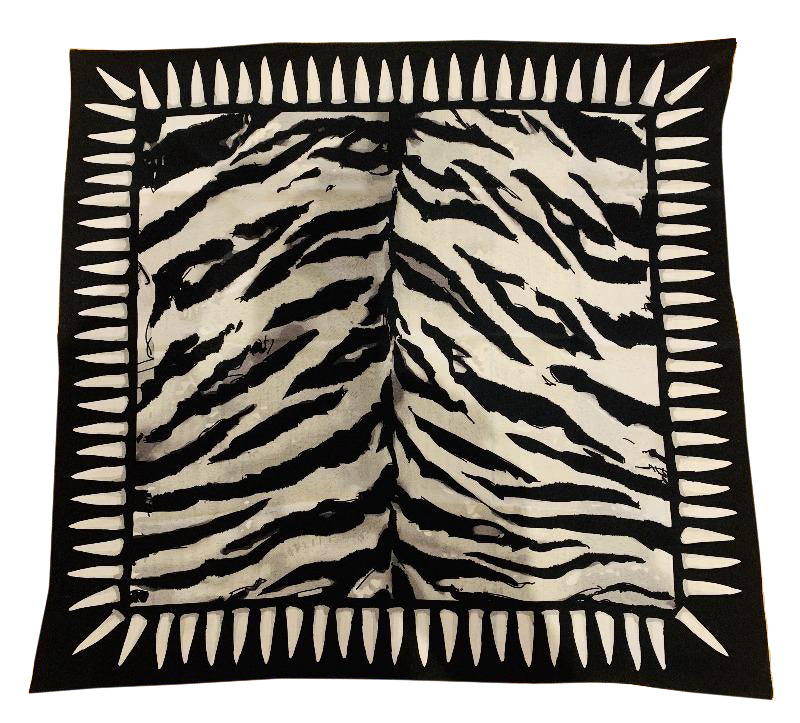 ROCKINS
Tiger Teeth Bandana
Silver
Dry clean or hand wash if you must, but in our opinion they look better creased, loved and well worn in.
Made in England
100% Crepe de Chine Silk
Square Bandana
18 in x 18 in / 46cm x 46cm

About Rockins
Morris & Rockins share their passion for vinyl record art and the whole collectors experience with their customers by presenting their accessories in record shop packaging. Super Skinnies in Cassette Cases, Neckerchiefs in 10" Sleeves, Bandanas in 7" Sleeves and Classic Skinnies & Fringed Skinnies in CD Boxes with Rockins Promo Tissue Paper. All dead stock that would otherwise have little more use.