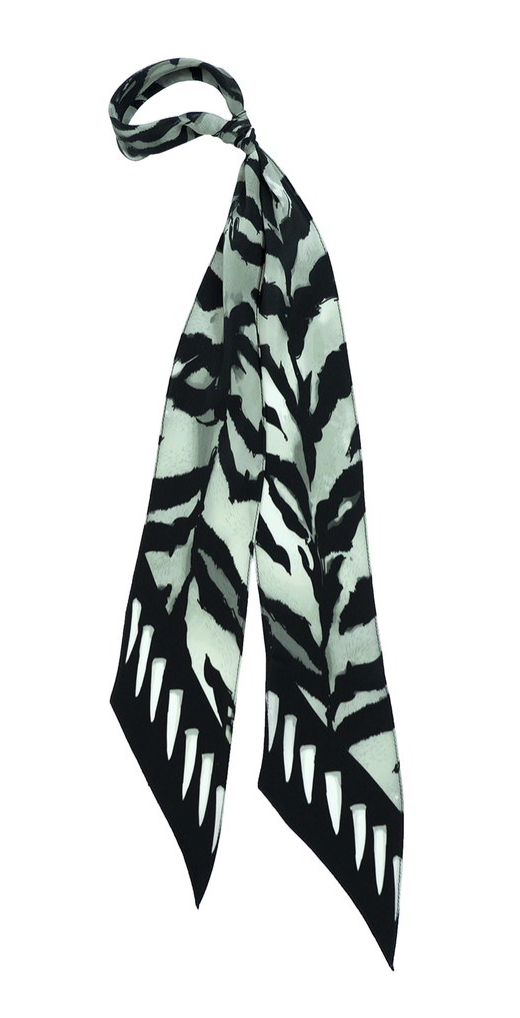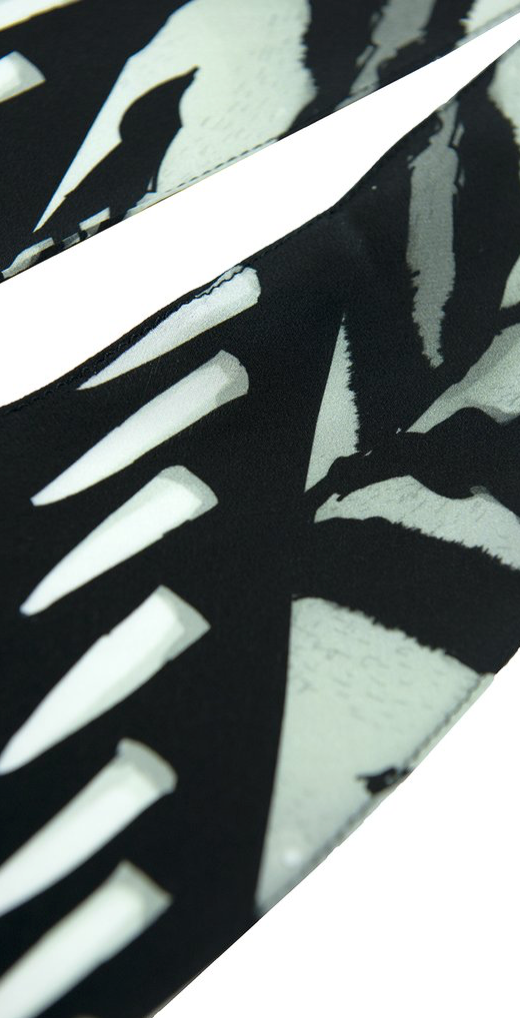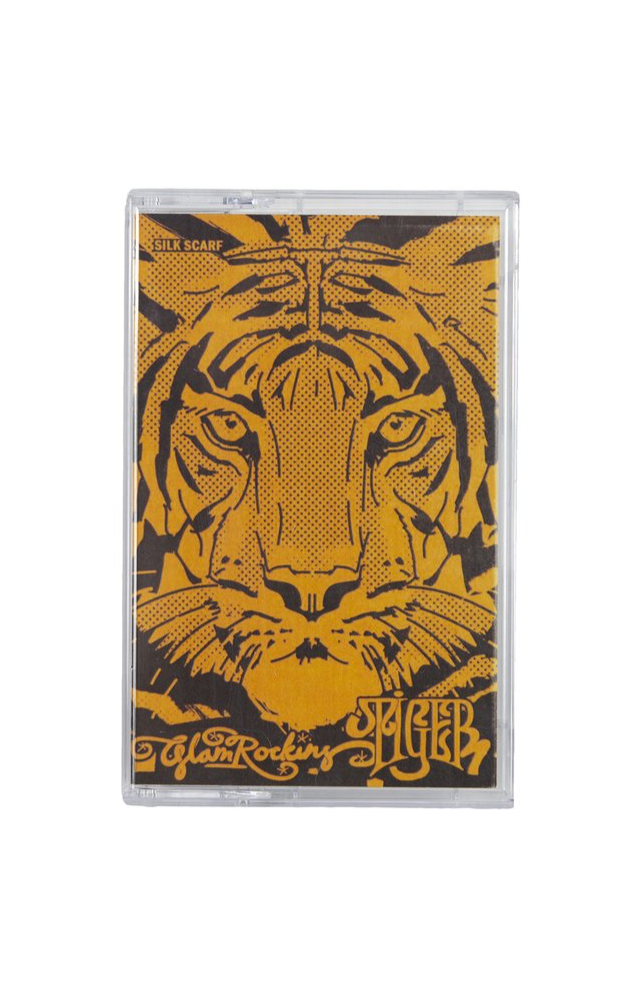 ROCKINS
Tiger Super Skinny Silk Scarf (Silver)
Animal prints always feature heavily in the Rockins wardrobe.
This season think Mud's lyrics 'Baby love your Tiger feet', meets Debbie Harry in her infamous monochrome Tiger mini dress and teeth necklace in photos by partner Chris Stein.
Rockins Tiger print is available in Gold and Silver and
features a tiger teeth border.
Cut from 100% Crepe de Chine silk, it will only improve with wear thanks to our signature bias cut. Hand finished with a mitred point, our scarves fall in a fluid line against the body. Loop at the neck, knot in a pussy bow or sling at the hips.
100% Crepe de Chine Silk
Bias-cut Mitred Super-Skinny Scarf
140cm x 8cm