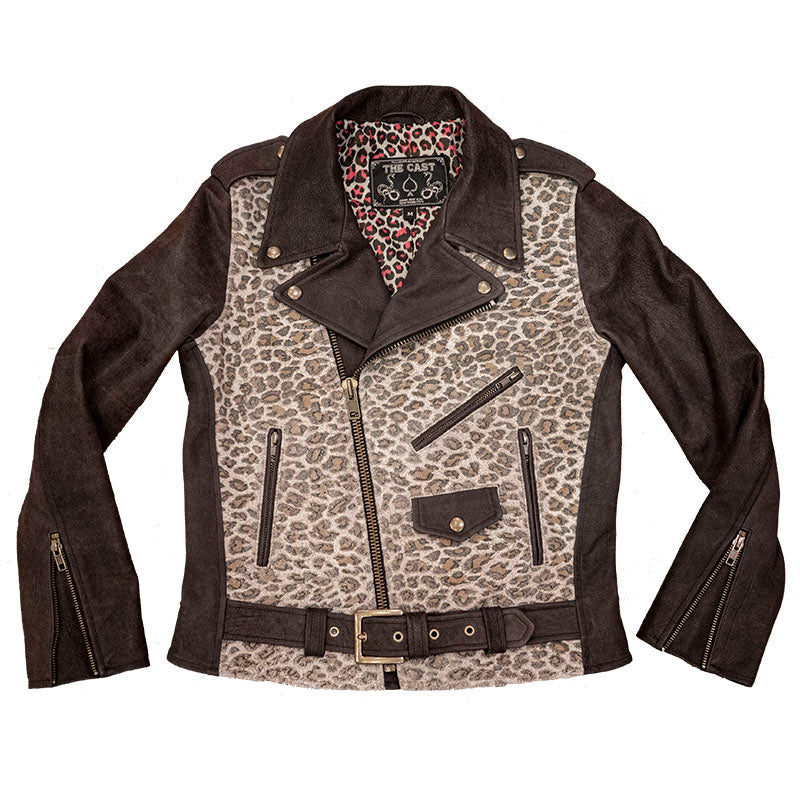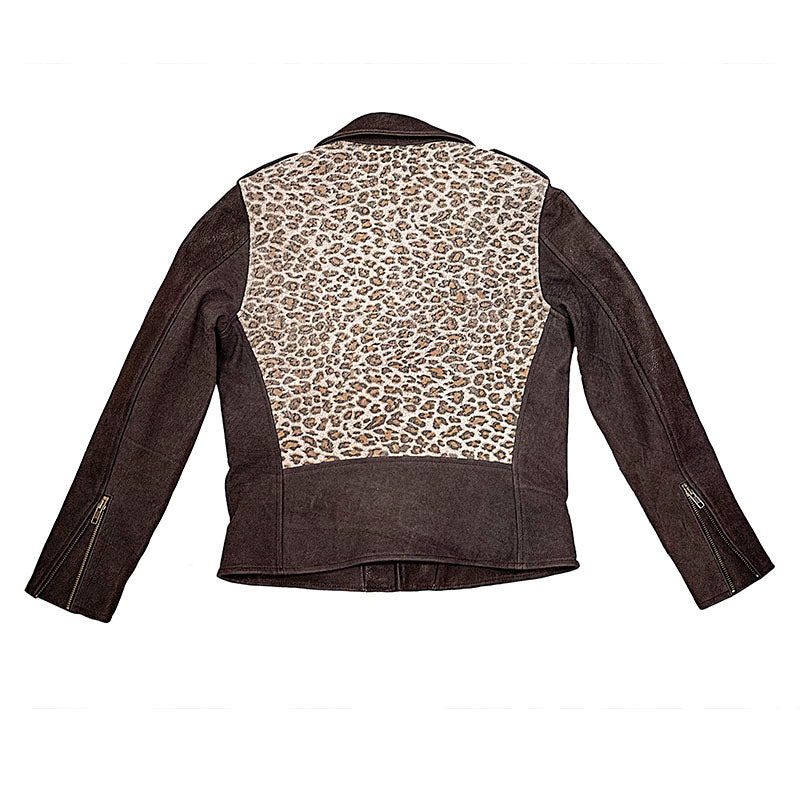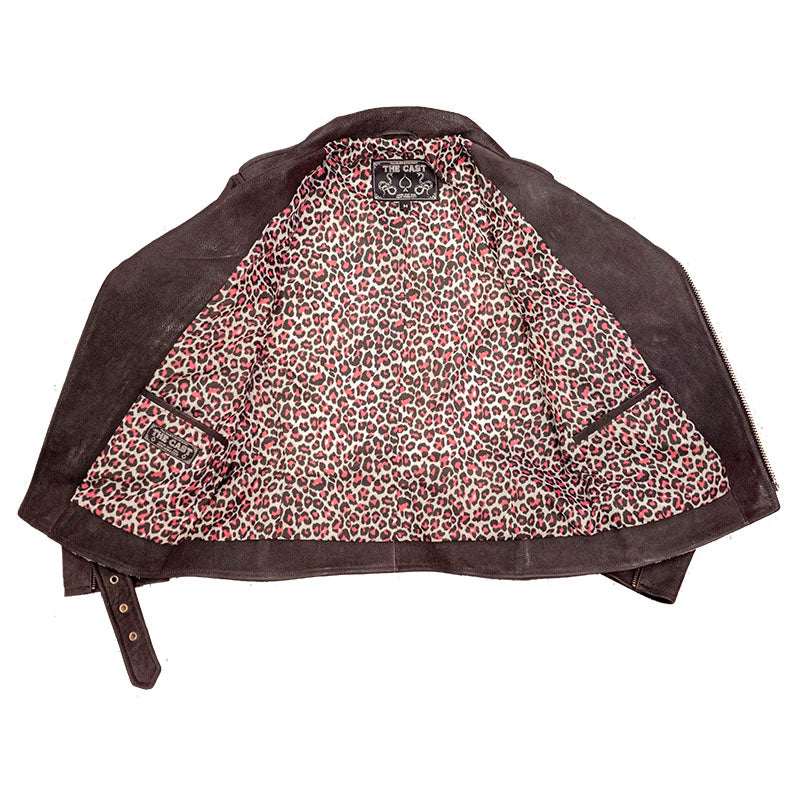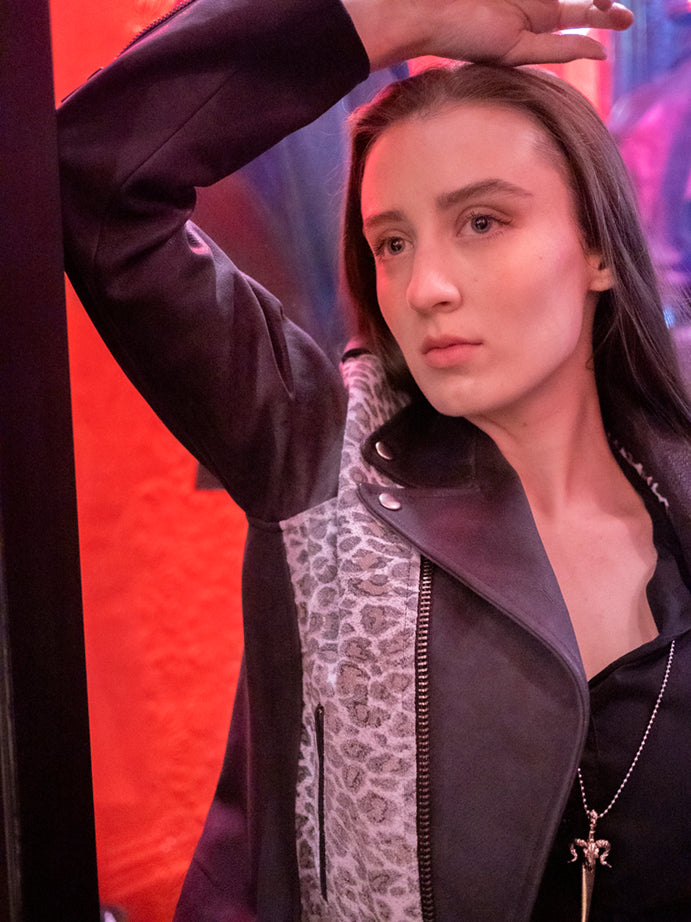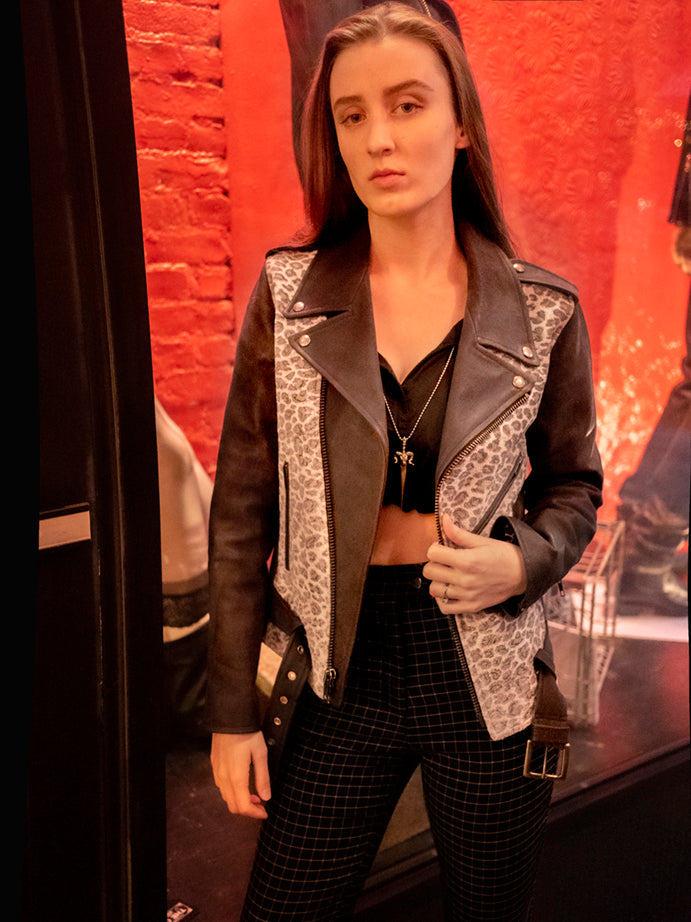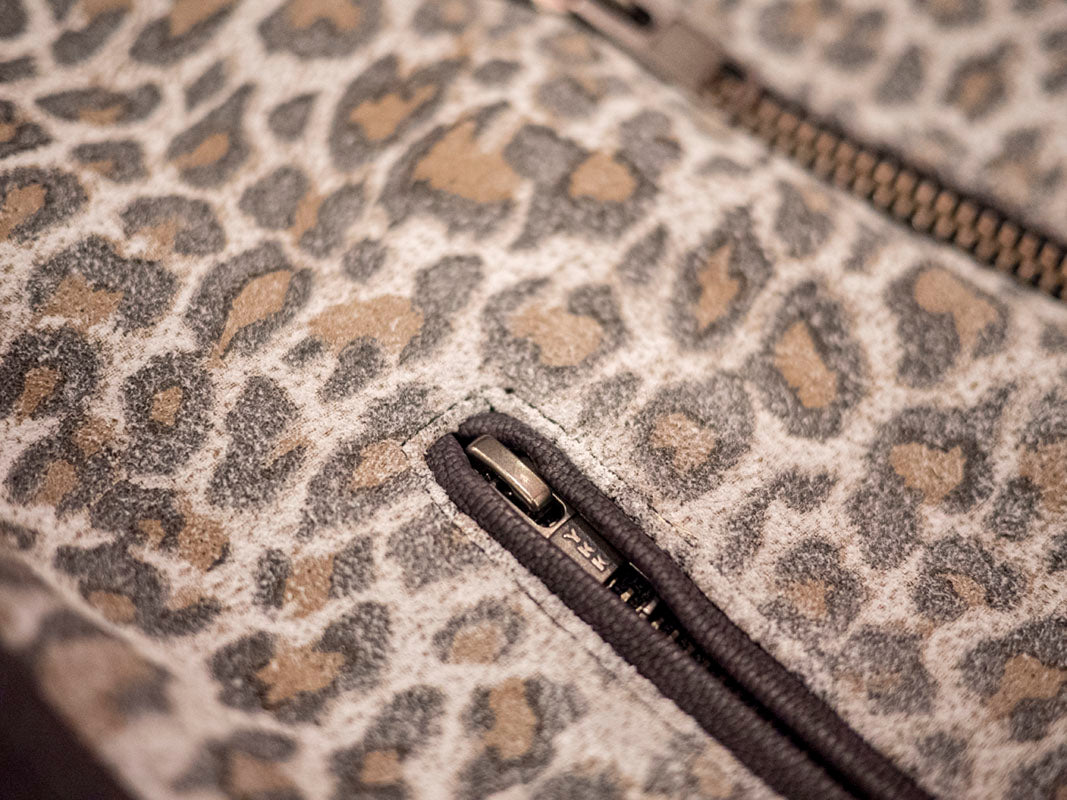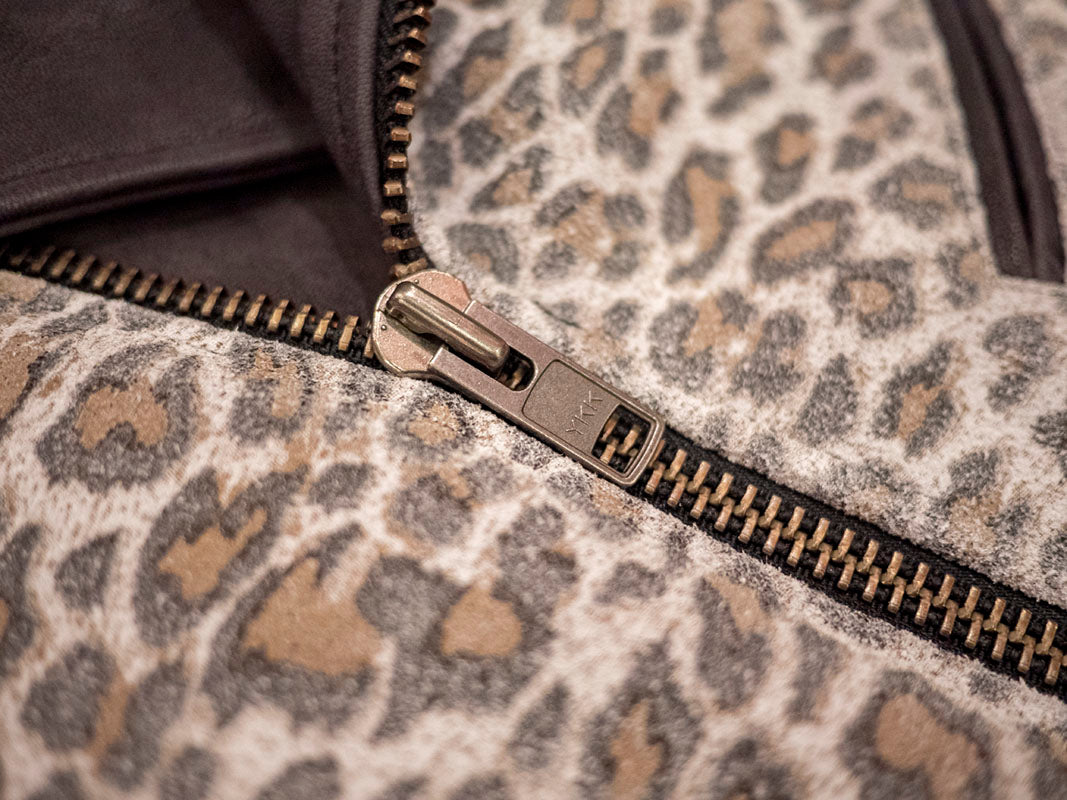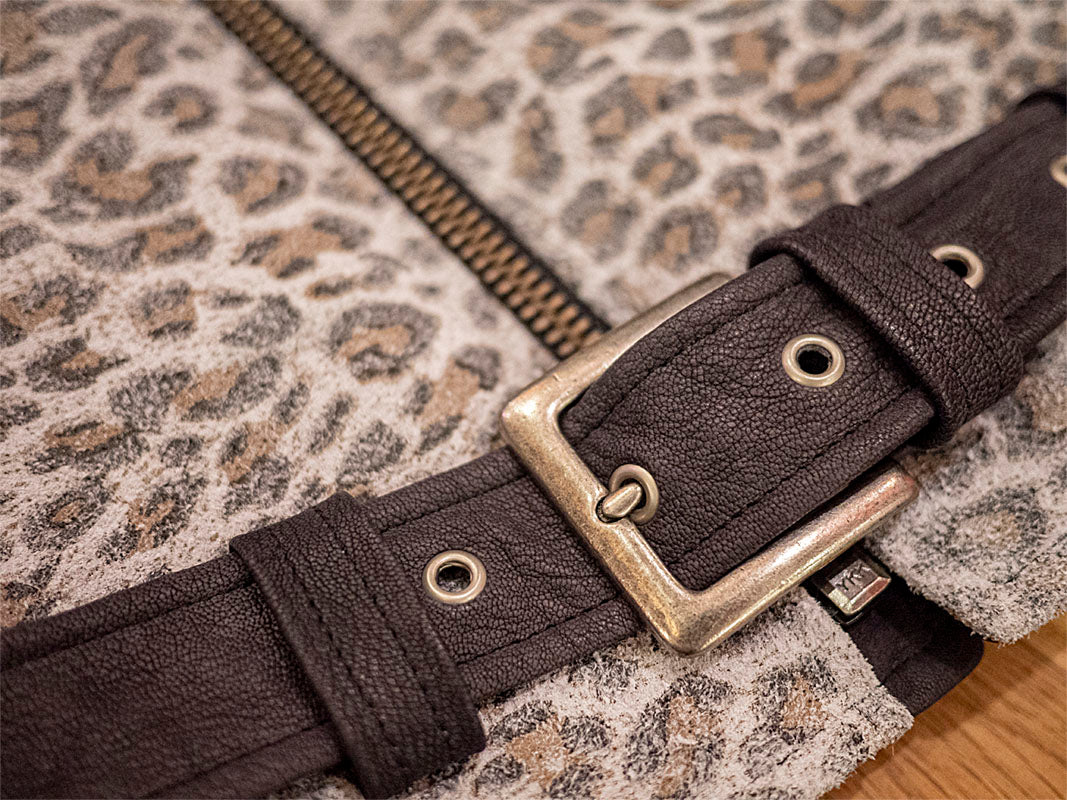 WOMENS
WASHED GOATSKIN BOWERY JACKET
M / ONE–OF–A–KIND
***ONE-OF-A-KIND*** SIZE M
*Limited Edition 1 of 1
-Women's Bowery Leather Motorcycle Jacket with super-limited Washed Goatskin black and leopard-printed leather
-Pink Cheetah Printed Satin Lining.
-Belted.
-Interior flask pockets.
-Antique Brass Hardware.
-Slim-Fitting
-Heirloom Quality
-Made in NYC
-Free Domestic Shipping

***Custom Orders Available!!! Try out THE CUSTOMIZER
Please call us at (212) 228-2020 or email info@thecast.com with inquiries.
Choose your own leather, lining, hardware, + measurements, etc. 3-4 weeks production time.